Brabus Mercedes-Benz A200 CDI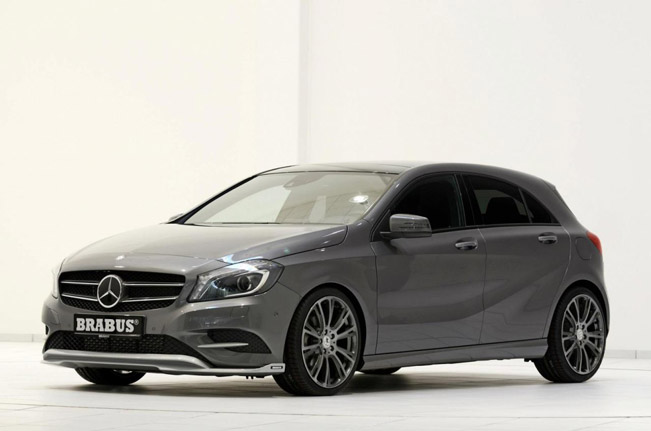 Brabus has presented their tuning package for the new Mercedes-Benz A200 CDI. The small diesel-powered Mercedes comes with both – styling and performance upgrades.
Brabus A200 CDI is powered by a 1.8 liter four-cylinder diesel with 165HP (121 kW). This is an increase of 29HP, but nothing is mentioned about the torque, which is 300Nm (221 lb-ft) in stock variant. The new power is thanks to an ECU re-map.
The exterior boasts a new set of twin 10-spoke alloy wheels fitted with low-profile tires. There is also a twin dual-exhaust tail-pipes. The rims are finished in the same color as the body.
Nothing is mentioned about the prices.
Source: Brabus