Mercedes-Benz S65 Luxury Sedan Updated by Voltage-Design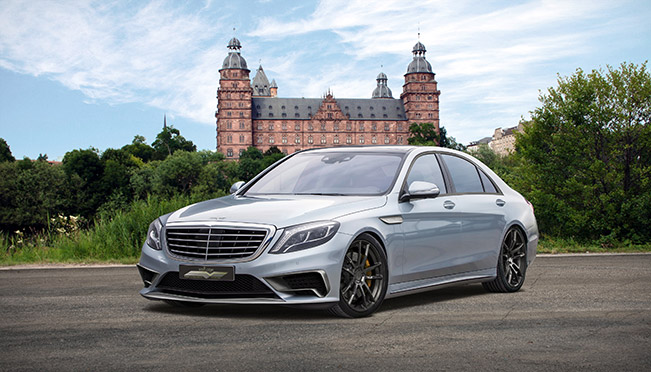 The German tuner Voltage-Design has, once again, demonstrated a highly creative approach in the area of car-tuning and car-refitting. By offering astonishing individual exterior and interior designs and power improvements, the tuner has managed to establish itself among the top ones.
Now they have come up with some amazing work which is implemented and presented in their "S65 Project".  Mercedes-Benz S65 AMG has been an improved with a brand new twin-turbo V12 6.0-liter engine. The standard configuration of this power update produces 680 HP (500 kW) and a maximum torque of 1,100 Nm for Vmax of 300 kmph (190 mph). These figures will allow the new S65 AMG to sprint form 0 to 60 mph in less than 4.5 seconds enabling it to depict outstanding performance and remarkable dynamism. In case this sounds way too fast for you, then you should wait until next year when a less powerful V12 engine will be revealed. The original price is that of 3,899 Euro.
Yet, if you opt for the more expensive version which costs 7,899 Euro, you will get 720 HP (529 kW) with 1,159 Nm of maximum torque and 320 kmph (200 mph) Vmax. The whole package is under the name VD Stage TWO. Nevertheless, the two variants come with the initial Vmax decontrol, racing air filter and new down-pipes.
For the fact that good is just not good enough the upgraded powerful S65 sedan has also gained a new braking system installed by Voltage-Design with 420/40 mm discs at the front and 370/32 mm discs on the rear axle.  The weight savings of this kit is of 30 kg (66 lbs) compared to the standard brakes. As a finishing touch, Voltage-Design has equipped the Mercedes-Benz S65 AMG with 21-inch front and rear alloy wheels.
Source: Voltage-Design