MG Dynamo Concept EV - 71HP and 155Nm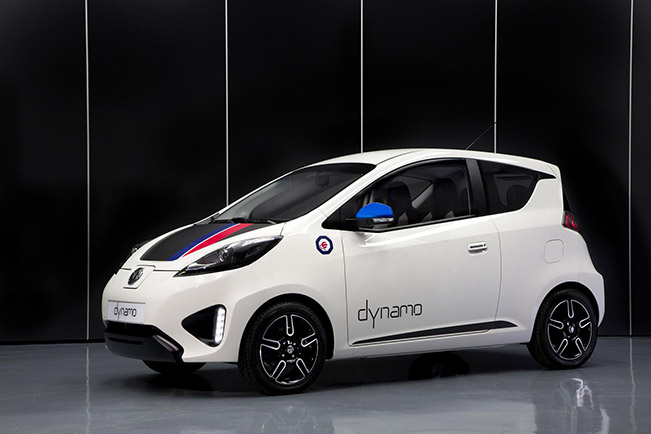 MG is going to celebrate their 90th anniversary with an all-new model called Dynamo Concept. The electric vehicle is developed by SAIC's European Design and Technical Center and "encompasses the latest in design and engineering technology."
The manufacturer didn't release any further specifications, but said that the concept was created to "fully understand European market demand for a small, electric MG". Still, the Dynamo Concept EV will feature LED fog lights, a sloping roofline and five-spoke alloy wheels.
The electric motor has 71HP (52 kW) and 155Nm (114 lb-ft) of torque. The curb weight is 1,080 kg (2,381 lb). 0-50 km/h in 5.3 seconds and a range of 80 km (50 miles) on a single charge.
The Dynamo Concept EV can be recharged up to 80% in just 30 minutes or fully recharged in 6 hours.
Other interesting models to be shown at SMMT headquarters in Westminster, London, features current UK production models; MG6 and MG3.
The MG6 comes with an impressive equipment as standard on all models, with class leading interior and boot space, and MG driving dynamics available in both a sporty GT Fastback and GT Magnette saloon body styles, and both petrol and diesel variants. The MG6 is priced from £15,455 and includes the new 150HP (112 kW) and 350 Nm (259 lb-ft), 6-speed stop-start diesel engine.
Source: MG