MG3 Trophy Championship Concept Makes Debut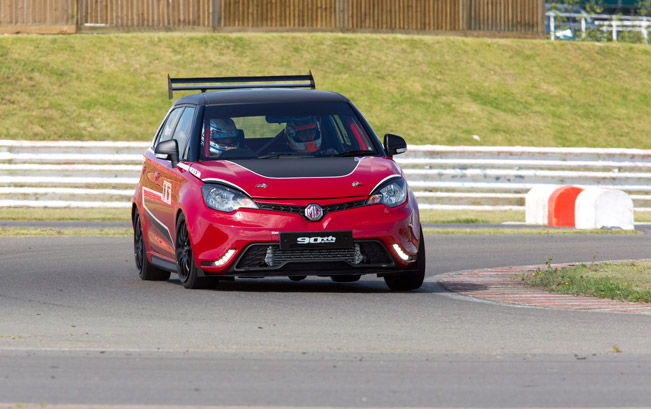 MG3 Trophy Championship Concept has made a debut last weekend at the MG90 event, which saw celebration of the 90th birthday of the brand. In addition, at the Silverstone circuit there were on display historic, current and future MGs, including three concept vehicles. One of them is the MG3 Trophy Championship concept which is based on the current MG3 production vehicle. The concept model was created to highlight in-house engineering, design and calibration capabilities of company's specialists.
Compared to the production car, this one includes tuning of the 1.5 litre, 106 hp (78 kW), MG3 engine, which as a standard produces 136 Nm (100 lb-ft) torque. After the boost, the unit can achieve a max power output of 204 hp (150 kW) and 260 Nm (192 lb-ft) of torque. The body of the vehicle has also undergone a full body-lightening programme.
Furthermore, the Trophy concept also includes limited slip differential, a fully adjustable Macpherson strut front set up with bespoke rear anti roll bar, adjustable front splitter and twin plain adjustable rear spoiler. As mentioned, the Trophy Championship concept was previewed at the MG90 event last weekend. The aim was to gauge potential demand for an MG Trophy race vehicle.
MG3 Trophy Championship Concept Technical Specifications: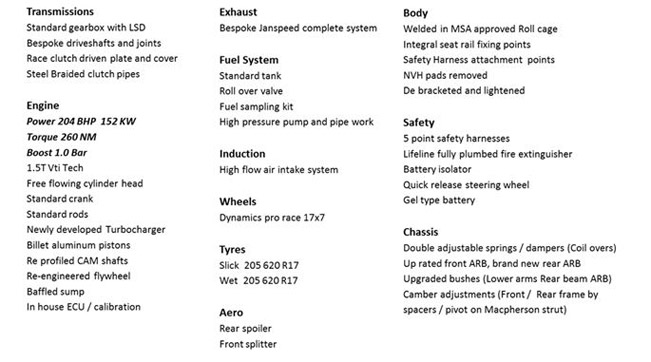 Source: MG