Mia Electric to offer three new electric vehicle models
A successful day for Mia Electric today, because its all three of its vehicles got the qualification for the 'Plug-In Car' and 'Plug-In Van' Grants. The Office for Low Emissions Vehicles (OLEV) determined that mia electric's vehicles meet all the safety, reliability, performance and warranty standards necessary for the UK market. The Mia-U is currently on trial with a major UK company that is considering the switch to electric for its sizeable fleet of commercial vans. The vehicle is designed specifically for inner-city environments and commercial vehicles account for a significant proportion of traffic in urban areas. On the other hand, the Mia box van is a key component of the product range and mia electric is considering bringing it to the UK market later this year. Cars and vans are vital people's lives.  Moroever, the climate change is a global challenge and it can not be ignored.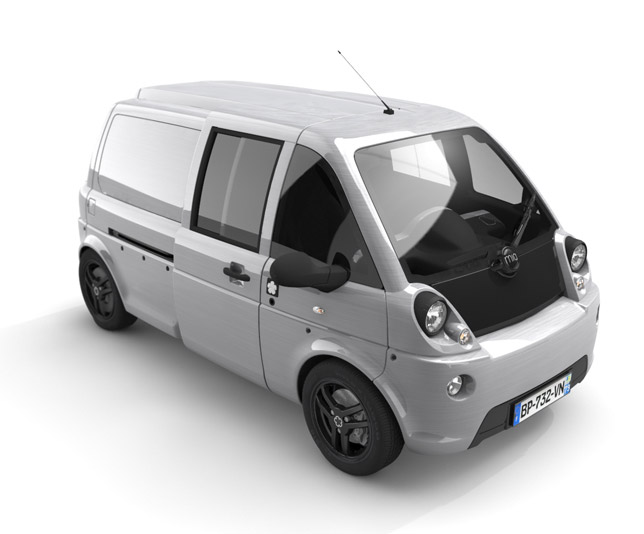 Mia Box Van
To go further into details, the cars come in three configurations – the standard short wheelbase model and two extended models, the Mia L and the Mia box van. The standard design concept Mia-U has a light-weight body and weighs only 765kg (extended models weigh 786kg). More importantly it has extremely economical power consumption and low running costs - approximately £1.30 per 100 kms. All three vehicles are powered by an 18kW electric motor at the rear of the car. The tops speed of the vehicle is 68 mph (100km/h), and a 120 to 130km range is available from the 12 kWh battery pack that comes as standard and the lithium iron phosphate batteries. The latter can be fully charged in five hours. This battery system is exceptionally safe and helps alleviate range anxiety by allowing "no memory effect" charging. To be more precise, the battery can be charged for short top-up periods with absolutely no adverse effect to the life of the battery. The standard short wheelbase Mia-U includes three seats in total, while the extended Mia L has four. Mia box van features a cargo capacity of 1,500 litres. The most interesting part of all three vehicles is the central driving position. With this design innovation, the driver can get in and out of the car on both sides. Moreover, this provides the driver with a perfect view of the city traffic and gives the cabin a unique office-style layout.
Mia's standard short wheelbase model (Mia-U) will retail at approximately £21 000 and the two extended models, the Mia L and the Mia box van, will both retail at approximately £22 000.
Source: Mia Electric