Miami Vice's Legend Goes on Sale!

Do you remember the '80s television saga "Miami Vice"? I bet you do. And there are good news for the fans out there. The star of the series will come to the Mecum Daytime Auction in Monterey, August 13-15. And if you are really a fan of the saga, you will know, that I do not talk about Sonny Crockett or Ricardo Tubbs. I am talking about the 1986 Ferrari Testarossa. The iconic supercar of the '80s, that defined a whole decade. And now the very same vehicle is offered for sale at the Hyatt Regency Monterey Hotel and Spa - Del Monte Golf Course this August, 15th.
SEE ALSO: Lamborghini Aventador, 458 Italia and LaFerrari Share Something in Common
In fact, the vehicle is so special, that it is rumored, that Enzo Ferrari himself proposed two Testarossa models to the show. And we all know the rest of the story: the Testarossa became sort of signature to the whole show. The only noticeable change was noticed when the car was painted in white, in order to be better seen in the night scenes. And since these glorious days, the car quickly became a cult, along with some other props in the series: Ray Ban glasses, Armani jackets, Scarab speedboats and of course explosions and enough firearms for an whole army.

The Testarossa itself offers a 4.9-liter, 390-horsepower flat-12 powerplant, five-speed manual gated gearbox, beige leather, power windows, power locks, power seats, cruise control and even an air conditioning. And sadly, after the end of the series, this veteran ended up in 1989 in storage until earlier this year. But the golden years are yet to come, so don't forget to witness who will take the legendary vehicle home. I wonder, who wouldn't want such a vehicle. It is still beautiful, stylish and reminds for an era, that anyone, who lived it want it back.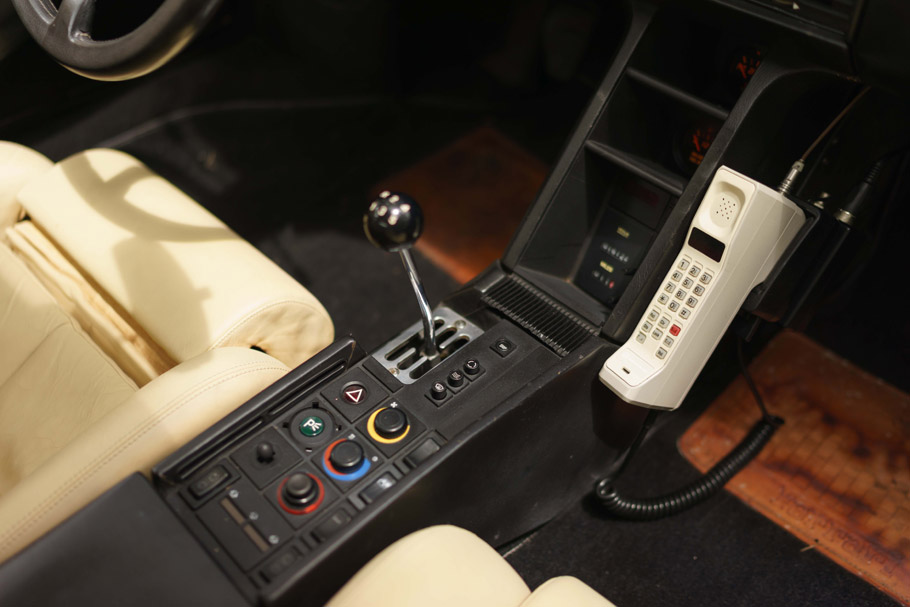 Source: Mecum Auctions