Michelin Pilot Super Sport Tyres - 255/35 and 315/35 ZR20
Michelin has created the new Pilot Super Sport tyres specially for the brand new F12berlinetta, which is the most powerful Ferrari ever. The new tyres are the world's fastest series-produced tyre on the track. The Italian manufacturer, after its previous successful collaborations related to the development of the tyres for the 599 GTO and the FF, has once more chosen Michelin among the original equipment suppliers for the new F12berlinetta,
The new Ferrari F12berlinetta has a naturally aspirated 65-degree 6.3 liter V12 - 740PS (544 kW) and 690Nm (509 lb-ft). To handle all that power, a number of technologies have been developed by Michelin's Research and Development Center.
Here are some of them:
First is the Twaron Belt. Esentially, it is a high-density fibre which gives the Michelin Pilot Super Sport superior high-speed stability. A key feature of Twaron is that it is very strong, yet light; Twaron is five times stronger than steel of an equivalent weight.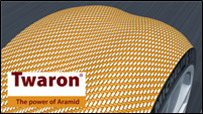 The second is a variable contact patch 2.02 that changes its shape when cornering. That's why the amount of rubber in contact with the road remains the same.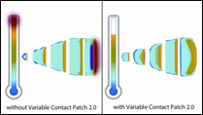 Last is the Tri-Compound and Bi-compound tread. Used in endurance racing, this innovation uses different rubber compounds on the left and right sides of the tread. On the outside, a unique elastomer specifically developed for racing tyres ensures exceptional endurance. On the inside, a latest-generation, high-grip elastomer enables the tyre (on wet surfaces) to break through the water's surface and adhere to the road.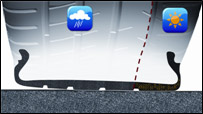 The new Michelin Pilot Super Sport tyres come in two sizes: 255/35 ZR 20 for the front wheels and 315/35 ZR 20 for the rear axle.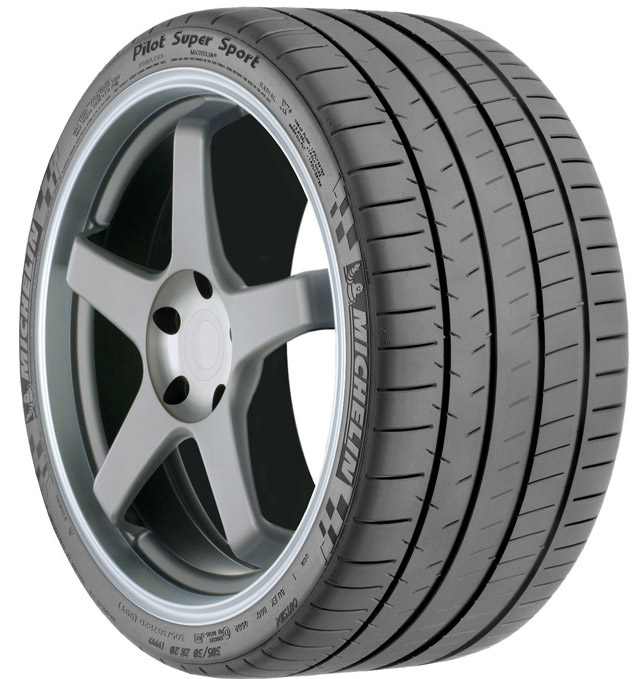 Source: Michelin