Ferrari F12Berlinetta on German Autobahn [video]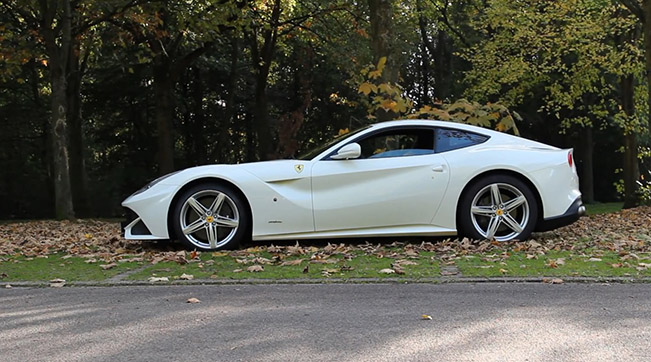 Thegermansupercars has published an awesome video featuring the astonishing Ferrari F12Berlinetta with a very brave driver behind the steering wheel doing some impressive accelerations on German Autobahn.
The Ferrari F12Berlinetta is one of the fastest sport cars on the market. It comes with a 6.3 liter 65° naturally aspirated V12 engine – 740HP (544 kW) and 690Nm (509 lb-ft). 0-100 km/h – 3.1 seconds and 0-200 km/h in 8.5 seconds. The top speed is over 340 km/h (211 mph). In other words, the F12 can easily keep going with 300 km/h.
Some of the highlights include a weight distribution 46:54 (front-rear axle) and a curb weight of just 1,525 kg (3,362 lbs). It is fitted with a 20" alloy wheels wrapped in Michelin Pilot Super Sport tyres - 255/35 ZR20 at the front and 315/35 ZR20 at the rear.
The F12Berlinetta is priced at $315,888 and with some options; the price can easily grow up to $400k. For example only the carbon fiber cup holder is whopping $3,533. Still, nobody cares about the price or expense costs, it is all about the driving experience and adrenaline.
Enjoy the sensational sound!
Source: Thegermansupercars via Youtube