Mike Newman with Porsche 911 - Land Speed Record for Blind Driver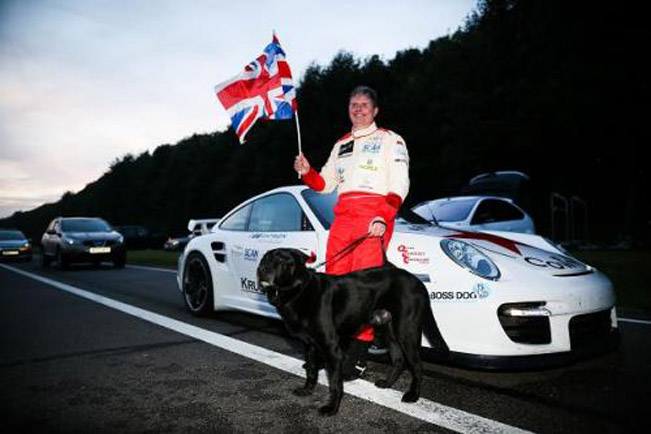 Mike Newman is a former bank manager, who set a new land speed record for a blind driver. Mike is 52 years old and currently lives in Manchester, UK. He was born with glaucoma and lost his sight aged 8, but that didn't stop him at all.
Mike Newman has reached the impressive speed of 300 km/h (186 mph) at Bruntingthorpe Proving Ground in Leicestershire with a Porsche 911. Of course, he received radio assistance with the necessary directions that had to be followed in order to claim the record and more important to keep himself safe.
After the successful attempt, Mr. Newman commented: "I've done my best. It was hard. Concentration levels are so high. Trying to keep the car straight, trying to do everything when you cannot see is hard work. When I was in sixth gear, I knew I was going quick enough!"
The previous land speed record belonged to Metin Senturk, who is a Turkish pop singer. He drove a Ferrari F430 and achieved a top speed of 293 km/h (182 mph).
Source: BBC