MINI 5-door Model Debuts at Los Angeles Auto Show 2014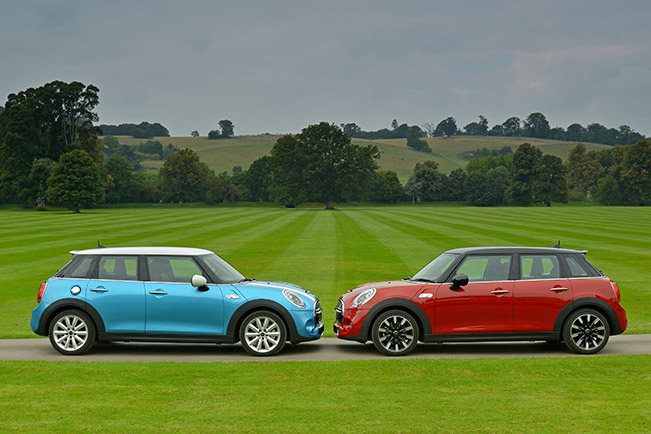 Now MINI is expanding the brand with its new volume-chasing five-door model, which is a pioneer if we don't count the Countryman crossover launched in 2010. The latest generation of MINI transforms its very successful concepts through a more innovative prism which, sort of, changes the traditional aspects of the brand.
Being the latest addition to the family, which is formed of seven members by now, MINI 5-door will be revealed to visitors at the Los Angeles Auto Show from November 21st till the 30th, 2014 at the Los Angeles Convention Center. There are also going to be presented currently running new products in terms of equipment, accessories and MINI Connected.
2015 MINI 5-door shines with an individual character, flexible qualities and authenticity. The car comes with two more doors facilitate entry to the rear, where there will be three seats available. Additionally, the wheelbase has been extended by 72 millimeters which results in providing more space for luggage and occupants. The rear backrest has a 60:40 folding split and expands the luggage compartment volume to approximately 941 liters.
The new model MINI will be powered by remarkably efficient engines with either three or four cylinders. The base Cooper receives a turbocharged 1.5 liter three-cylinder gas engine that offers either a six-speed manual or six-speed automatic. It is able to deliver 134 HP (99 kW) and 219 Nm (162 lb-ft) of torque. MINI Cooper S mates the same six-speed gearboxes to a 2.0-liter turbo four engine, producing 189 HP (140 kW) and 280 Nm (207 lb-ft) of torque.
Finally, the car is equipped with a large selection of innovative driver assistance technologies, comprising of an optimized head-up display, road-sign detection for speed-limit placards, camera-based adaptive cruise control, collision and pedestrian-impact warnings, and an automatic braking function.
Source: MINI UK