MINI John Cooper Works GP
A GP designation on a MINI means that it has spawned from the depths of hell. Well, not really. It's more like a job from John Cooper Works. The last time we saw a similar speed demon was in 2006 when a MINI Cooper S with a GP Kit by John Cooper Works (the performance subsidiary of MINI's) with 136 hp-per-liter power ratio, lapped the Nurburgring in less than 8 min. 44 seconds. Today, we have a new one and the word is that it's the fastest MINI ever built.
Because it still is in its trial period, things are quite hush-hush about it. All we know is that it has already went round the Nurburgring setting a time of 8min. 23 seconds. In other words – an almost 19 second improvement over the old one. The main suspects for that blisteringly quick lap are the aerodynamics, the chassis and the powertrain. Without a doubt, more air has been squeezed from the MINI's twin-scroll turbo charger. Indeed, the character of the latest GP is quite revealing – literally. Look at that roof spoiler and that unapologetic diffuser. How about the front apron with the red air intakes which look like blood quenched fangs? Mean and functional.
We can only guess the size of the disc brakes and how many roll bars have been added, but at MINI, they assure us – the handling has been perfected to the tiniest detail. The tires have been made to outgrip even the harshest lateral forces and most probably the suspension is stiff as hell. (still a road legal car though).
Sales will commence later this year with a limited run of only 2,000 units. Our guess is, they will sell quickly. A MINI Cooper GP by John Cooper Works is the definition of small-car, hardcore fun.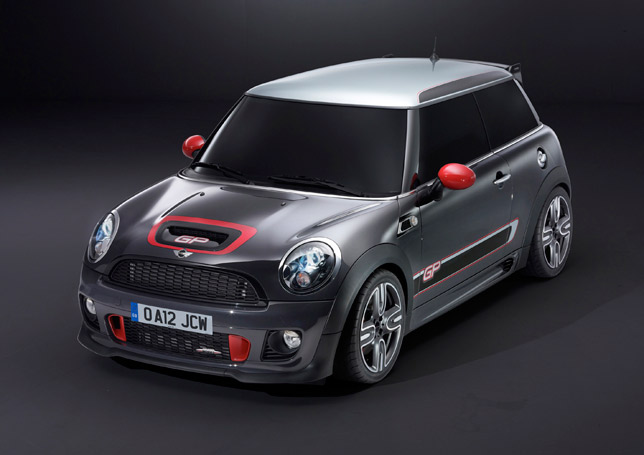 Source: MINI