MINI Paceman previewed on Facebook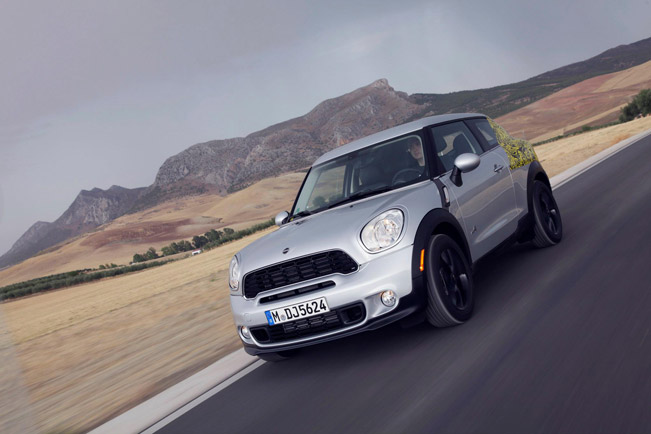 MINI Paceman Concept debuted back in 2011 at the North American International Auto Show in Detroit. Yesterday, the Mini Paceman Prototype was unveiled on Mini's Facebook page with four spy photographs, which you can view in the gallery below.
Although there was a slight attempt to hide partially the design of the new MINI model, as you can see not so much is left for the imagination. The car is a two-door powerhouse ready to roar onto streets very soon. It is promised to be powerful and agile, with a most exceptional take on Mini design.
The vehicle is practically a Countryman coupe. It has the same dimensions: length of 4 110 millimetres, width of 1 789 millimetres, and height of 1 541 millimetres. However, one of the most fascinating elements here are the 19″ alloys included. Paceman also boasts bold front fascia and a sloping roofline.
If no changes were made after Detroit, then the MINI Paceman is going to be powered by 1.6 liter four-cylinder turbo petrol engine with 211PS (155 kW) and 260Nm (192 lb-ft).
More information will be revealed around the time of official release at the 2012 Paris Auto Show.
Source: Facebook via MINI