Misha Designs 2012 Porsche 911 - Custom Body Kit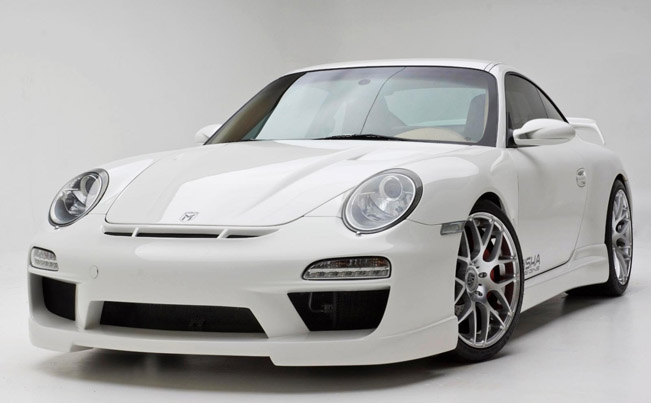 Misha Designs has announced their tuning program for Porsche 911 – the 997 model The GTM2 kit is designed for those Porsche enthusiasts who want to add a stylish body kit to their Porsche 997, but don't want to go as aggressive as our GTM body kit.
The aerodynamics package includes a new front bumper, bonnet, rear bumper with diffuser, side skirts and three different rear spoilers including the ducktail wing.
Some parts are available in carbon fiber as an option - front bumper lip, diffuser and wing blade.
Individual parts of this Porsche 997 body kit are available without the purchase of the full kit, although Misha Designs recommend using the entire kit for the best look.
The wheels have been provided by Need 4 Speed Motorsports from Glendale,CA.
Installation and paint was done by Specialty Car Craft Motorsports.
Source: Misha Designs