Mitsubishi i-MiEV Evolution and Mitsubishi i all electric vehicle to compete in legendary race
Mitsubishi i-MiEV Evolution and Mitsubishi i all electric vehicle are going to take part in the legendary Pikes Peak International Hill Climb. These two vehicles were specially prepared for the competition. Nonetheless they will also enter a regular production.
First, the Mitsubishi i-MiEV Evolution utilizes the same motor, drive battery and other major components as the production i. Moreover, it was developed in order to showcase Mitsubishi's advanced EV control and EV component technologies.
It has a racing-specific body which uses a tube-frame chassis and a carbon fiber cowl. Other features of the vehicle also have a reduced weight. The goal here of course is to lessen the overall mass of the car and to improve aerodynamic performance.
More importantly, this car comprises of one motor which drives the front wheels and two – driving the rear wheels. Hence, the EV's four-wheel-drive system ensures great motive performance and handling.
Mitsubishi will also put in practice their technical knowledge in the development of future EV models with the aim of superior durability and reliability.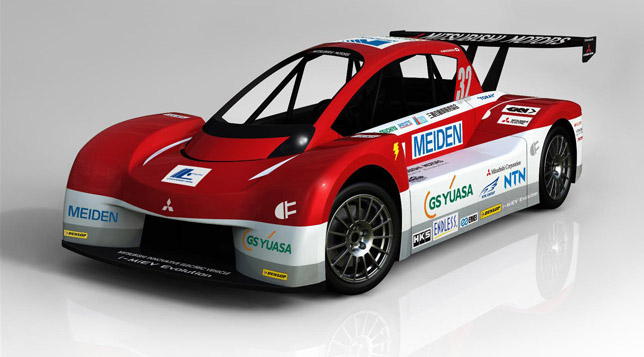 Mitsubishi i-MiEV Evolution Specifications
L x W x H (mm)
4341 x 1900 x 1339
Occupants
1
Drivetrain
4-wheel drive
Motors
Number
3 (1 front, 2 rear)
Max. output (kW)
240 (80 kW x 3)
Drive battery
Rated capacity (kWh)
35
Chassis
Specially-designed tube frame
Cowl
Carbon fibre
Tyres
245/40R18
Secondly, for this event the production of Mitsubishi i has been completely transformed with the help of more aerodynamic front bumper, roll bars and other safety equipment.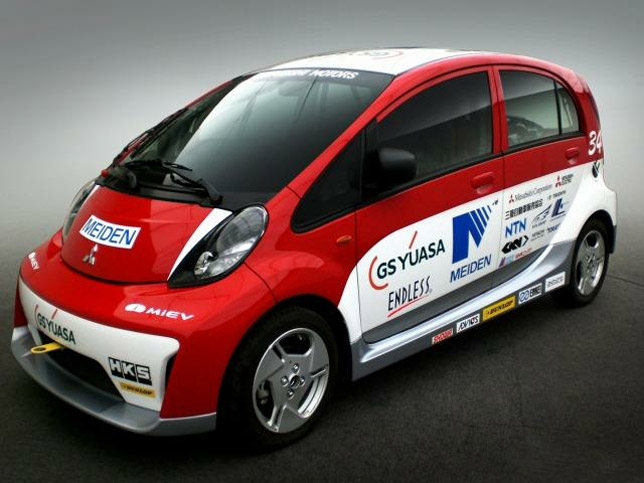 Mitsubishi i Spcifications
L x W x H (mm)
3675 (+280) x 1585 (+110) x 1615 (+5)
Occupants
4
Drivetrain
Rear wheel drive
Motors
Number
1
Max. output (kW/rpm)
49 (+2) / 3,000 - 6,000
Drive battery
Rated capacity (kWh)
16
Tyres
F: 145/65/R15 R: 175/60 (+5)/R15
Source: Mitsubishi