MONO lightweight sportscar
MONO lightweight sportscar will be delivered to one of the most exclusive track-driving car clubs – RS Academy. The vehicles will further enhance its existing fleet of blistering supercars.
The mono is a lightweight, ultra high performance, road legal sports car, designed with one and only purpose - SPEED. The superspors car achieves 528BHP per ton, which means 0 to 60 mph in 2.8 seconds and top speed in excess of 170 mph.
RS Academy has track days arranged at super famous tracks – Nurburgring, Ascari Race Resort, Paul Ricard and Spa Francorchamps.
The members of the club will be able to choose from exclusive super fast cars like Ferrari 430 Challenge, Porsche 911 GT3 RS, Ariel Atom, Caterham Superlight and Noble M600. However, the twon ne Monos will join this fleet.
RS Academy members have access to over 100 high quality track days per year and can guarantee limited numbers on most events to provide the ultimate membership experience.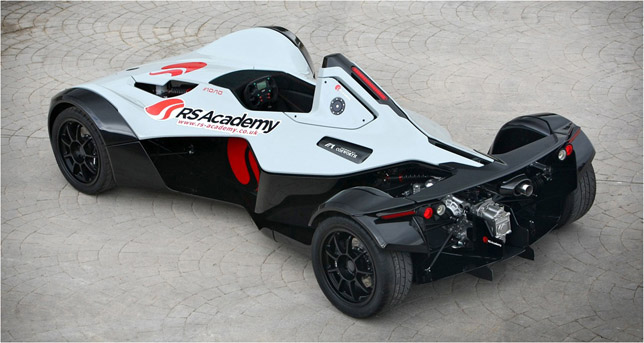 Source: RS Academy