More Powerful Morgan Plus 4 at the 2014 Geneva Motor Show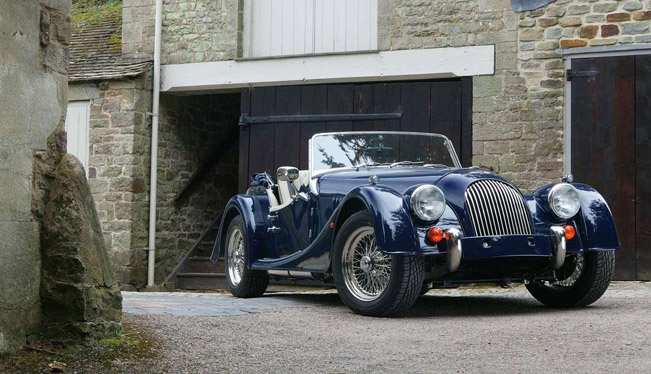 Morgan is going to exhibit a more powerful Plus 4 model as the 2014 Geneva Motor Show, next week. The car will have an updated variant of the current four-cylinder engine, but the manufacturer didn't release any further information.
The current Plus 4 is powered by a four-cylinder 2.0 liter Ford Duratec engine – 148HP (108 kW) and 190Nm (140 lb-ft) of torque. The power is sent to the rear wheels through a 5-speed manual gearbox from Mazda. The curb weight of the car is just 877kg (1,933 lbs), which means nice performance – 0-100 km/h in 7.5 seconds and a top speed of 190 km/h (118 mph).
The new more powerful version of Plus 4 will probably come with more than 200HP.
Stay tuned!
Source: Morgan