Morgan Plus 4 Super Sports Baby Doll VI Comes Back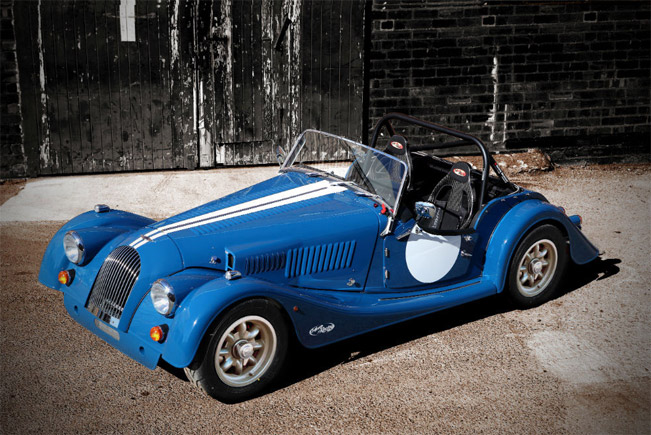 Morgan Plus 4 Super Sports Baby Doll VI comes to pay tribute to the Morgan Plus 4 Super Sports model, which was introduced for the first time in the distant 1961. Back then it was one of the few cars which offered the best price-for-performance value.
Its lightweight aluminum body delivered crisp handling in a design reminiscent of the great, fully fendered sports cars of the 1930s. During the years between 1961 and 1968 only 104 examples of the aluminium-bodied Super Sports were produced with Triumph TR4A-engines.
In those times appeared the original Baby Doll V, which was ordered in the spring of 1962 by Lew Spencer, a well-known Southern California Sports Car Club of America member and local Morgan dealer. His dream was to have the ultimate racecar with sleek and low-body.
Now Morgan is introducing the next step in the evolution of this emblematic model, which is the Morgan Plus 4 Super Sports Baby Doll VI. It is offered in two colour options: Kingfisher Blue white stripes and Westminster Green yellow stripes.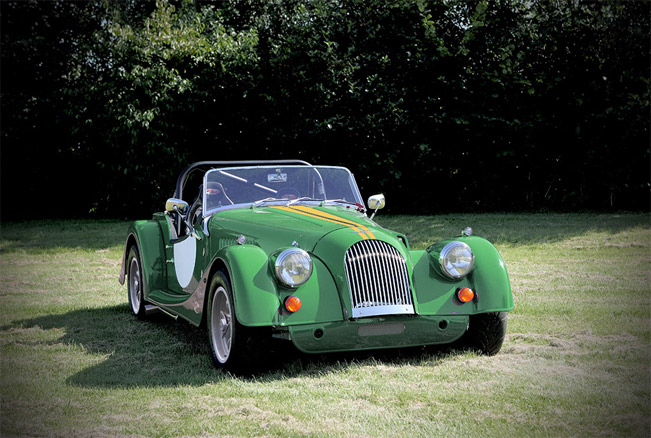 Under the hood can be found the 260 hp (191 kW) Omex engine mated to a Mazda gearbox. Other highlights included here are the oil cooler, sports exhaust system (repackable silencer, 200 cell cat), gaz adjustable dampers, 4.1 LSD ratio axle, Frt & Rear disc brakes (including anti tramp bars), brake re-action bars, Panhard rod, Fire Extinguisher (electric), Foot rest (over extinguisher), Inertia bypass (on bulkhead), Roll bar, Battery Cut off switch, rain light, Ali floor pans, Harnesses (4 POINT) and more.
The exquisite model rides on Yokohama A048 wheels in size 205/60/15 which are perfectly mated to the Roadster Alloy wheels. The interior exudes style thanks to the Tillett carbon race seats with Aero Racing logo on headrest, removable steering wheel, the new dash, dials and switches, two Aero Screens, Baby Doll badge on back panel, etc.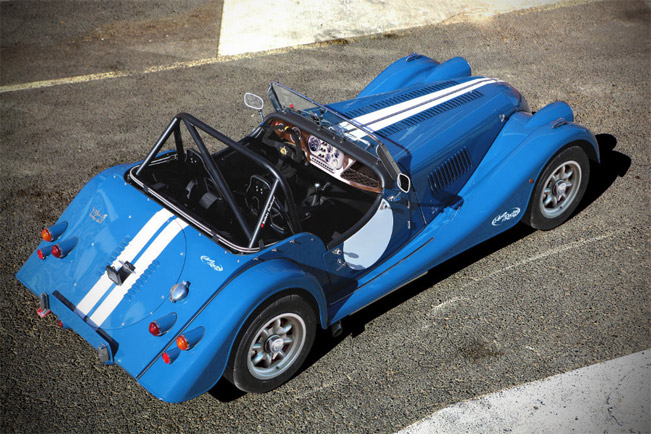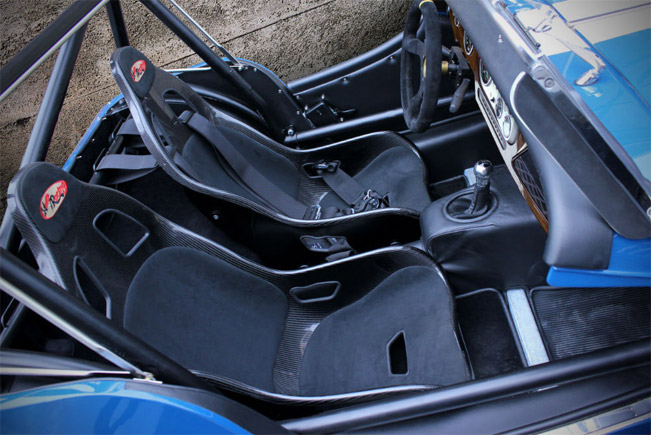 Source: Morgan