2014 Morgan 3 Wheeler Officially Revealed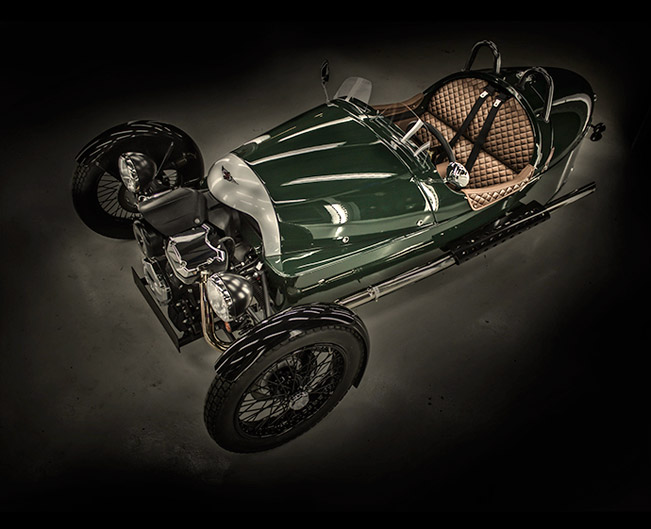 An updated version for the MY 2014 of Morgan 3 Wheeler has just debuted at Motorcycle Live on 23d November. The outstanding British manufacturer has introduced the 3 Wheeler for the first time in 2011 and since then more than a thousand vehicles have been delivered to their proud customers.
The iconic status of the vehicle is now further strengthened via the enhancements made for 2014. In fact, Morgan is of those brands that have the policy to continuously improve its vehicles. This in turn has resulted into a comprehensive review of the vehicle's characteristics and in some important updates.
First of all, the chassis of the car has been improved and now delivers increased torsional stiffness and improves handling. Next, the Centre Drive Unit sports enhanced durability and smoother power delivery, while the bevel box is isolated to reduce the overall noise vibration harshness (NVH).
Furthermore, the steering has been engineered in order to satisfy a broader range of international markets internationally by the removal of bump steer and enhancement of high speed stability. Then, the engineers at the brand have added Urban Cooling Pack which provides cool air to the engine in urban driving conditions.
It is important also to mention that the styling of the 3 Wheeler has been also improved and now offers even more exclusive stance. To be more precise, it includes comprehensive new graphics list, colour combinations and vented body work. More exclusive pictures of the 2014 Morgan 3 Wheeler are expected soon.
Source: Morgan