Morgan Lineup at Geneva 2012
Morgan company is a frequent participant at the Geneva Motor Show. They see it as an important venue for debuts of production cars or flamboyant concepts. For this year, the 2012 Geneva Show is the company's first major event. They have a wide arrangement of classic looking, boldly designed modern machines on display. Some of the newcomers include the Aero Coupe, Plus 8, the new 3.7l Roadster and the fully electric Plus E.
Two, well known, production Morgan 3 Wheelers and a 75th anniversary 4/4 edition are also present. As a whole Morgan have three main platforms on which they can work on: There's the Classic Morgan, the 3 Wheeler and the Aero range. All of them encapsulate a radiance of pure motoring history.
Which car on the colorful stand causes most stir is debatable. Some feel overly excited about the 3 Wheelers being on display while others find the aluminum-chassied, V8 Plus 8, most awe inspiring. The dramatic Aero Coupe is also a looker while the all-electric Plus E concept seems to be getting much media attention.
The show continues until the 18th march with a team of Morgan designers, directors, engineers and salespeople present at all times to answer any questions visitors may have.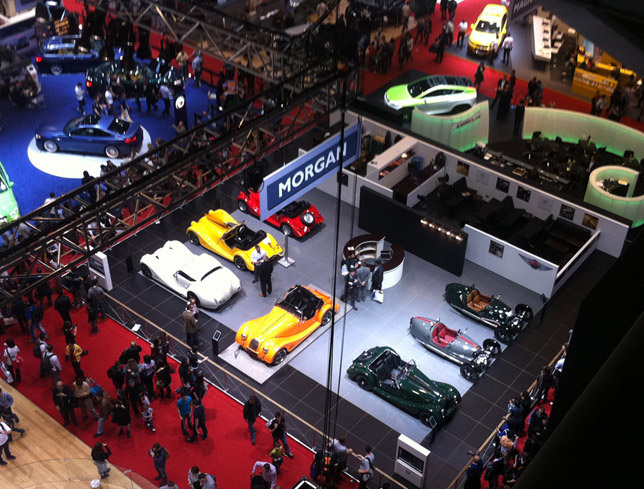 Source: Morgan