MR Car Design Maserati Quattroporte
Maserati Quattroporte has received another tuning package, but this time from MR Car Design. The saloon design always followed the motto: A luxury sports car with a place for four.
The tuning specialists added a stainless steel sport exhaust system with four tailpipes 76 mm in diameter each. The whole car has been lowered by installing H&R springs kit and for perfect stance. Windows tinting is available as an option.
Finally, the tuner has made an ECU re-map, which adds 30PS – totally 430PS (316 kW) and 480Nm (354 lb-ft) of torque.
MR Car Design Quattroporte stands on enormous Vossen alloy wheels in dimensions 9J x 22" fitted with 245/30 R22 at the front and 10.5J x 22" with 295/25 R22 at the rear.
Maserati's flagship was produced in 2008 and was used by the Italian government as an official car. The President and the Head of government, however, each drive an armored version, which fuel consumption rate, because of its weight, is a carefully guarded state secret.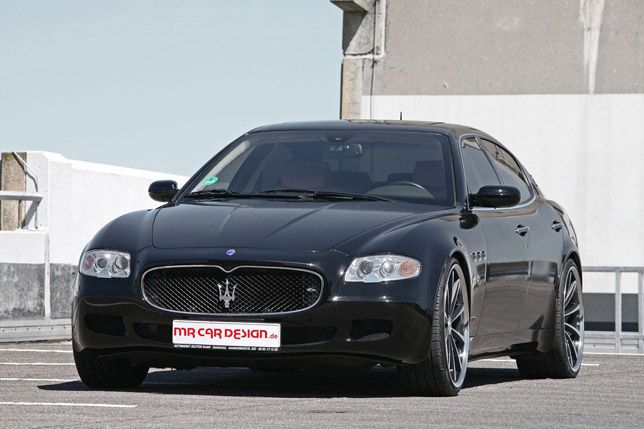 Source: MR Car Design