New ADAC Formula 4 Racing Cars Fitted Out with Abarth Engines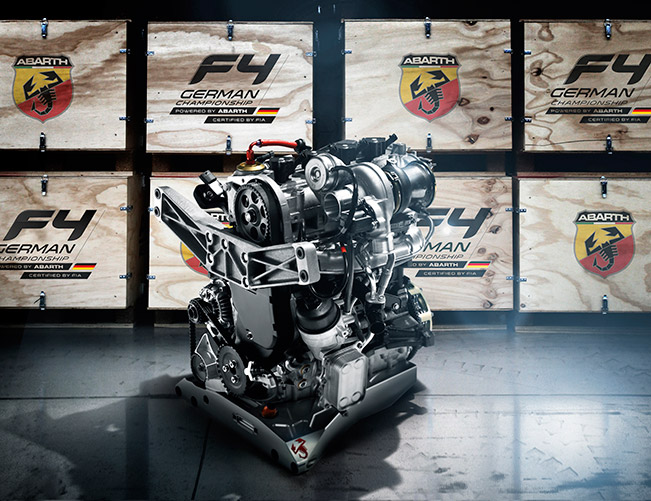 Following a continuous series of tests, Abarth was chosen as a German Fomrula 4 Championship partner for the next season. The prestigious carmaker was welcomed by the German automobile club and association ADAC with extreme enthusiasm. Demonstrating high-class support during the Italian Formula 4 Championship where Abarth contributed by supplying its engine to the Federation, now it is expected to deliver the same quality of products and satisfaction.
The Abarth 1.4 T-Jet 160 HP will be fitted on the single-seater built by the Italian company Tatuus. This car demonstrates the required high level of safety which is initially demanded by FIA. The first ADAC Formula 4 event of the 2015 season is appointed for Friday 17 to Sunday 19 in April, at the Oschersleben circuit. It will be the first of eight appointments on the calendar, two of which will take place on circuits outside of Germany.
For the upcoming Championship, Abarth will supply the engines to Formula 4 which serves as training foundation for the higher categories while taking into account the very young age of participants. Therefore, Abarth will be given an opportunity to stimulate the young population of athletes as well. In the future they will be able to turn into prosperous drivers who, later on, will be racing in Formula 1 and will be as good as today's champions such as the four-time world winner Sebastian Vettel, Nico Hulkenberg, Nico Rosberg and Ralf Schumacher, and, in the DTM, such as Martin Tomczyk, Pascal Wehrlein and Timo Glock, all coming from the ADAC promotional championships.
Source: Abarth