New Classic MOKE Motor Vehicle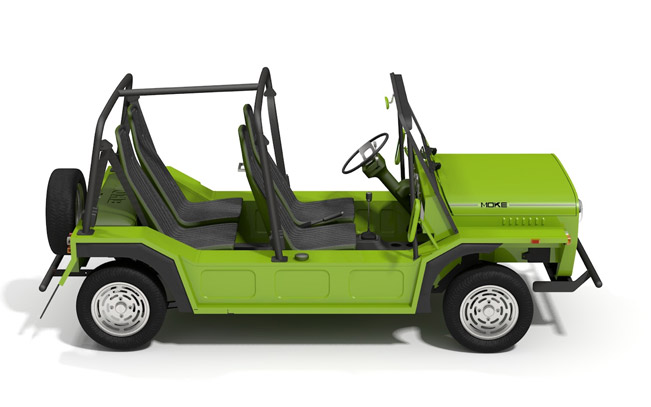 The bew "Classic MOKE" is created in a Joint Venture with Chery Motors and their subsidiary Sicar Automotive Engineering Company. The vehicle will be available in countries like Australia, Thailand, and throughout the Caribbean.  It is planned to be produced as a low volume car with 1000 units per year. Production capacity will grow to an anticipated 1000 units per month after year three with markets throughout South America coming into line.
The original Moke was designed and released in 1960 -1963 as a military vehicle that was light, compact and strong. In 1964 it was first released for public sale in Britain under the names Austin Moke and Morris Moke. In 1966 the first Mokes were produced in Australia under the name BMC MINI MOKE.
The MOKE is often called a 'Mini Moke' as it was designed by Sir Alec Issigonis, the same designer as the famous Mini.
In 1977 the Californian Moke was released in Australia with additional features such as Roo bars, Spoked wheels and improved seating. In 1983 the company moved to Portugal before completely stopping production in 1992.
In 2012 Chery Motors and Sicar Automotive started re-engineering the Moke with new features such as 9" front disc brakes, 3-point seat belts for front and rear seats, modern car suspension technology as well as a fuel injected engine and rust proof body.
Nothing is mentioned about the price, but it is expected to be extremely low and affordable.
There are also plans for an Electric eMoke to be released in the near future.