New Forgiato Wheels: The Unbreakable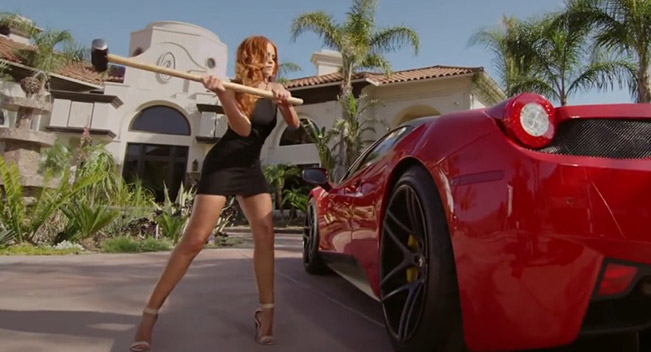 Two questions are circling around my head right now: Is there anything stronger than the wraith of a woman? And is there anything that can resist it? I would have said no if I had not watched the latest advertisement of Forgiato Wheels for their new 'Unbreakable' series wheels, staring a Cheating Boyfriend, The Other Woman, The Not-so-one-and-only Woman, and the ultimate sufferer Ferrari 458 equipped with a new set of Forgiato wheels. Ah, did I forget to mention the sledgehammer? Yes, there is a sledgehammer playing a significant role too. A marvelous choice of 'actors' that is, right? You cannot help but wonder what the hell is going to happen!? Actually, I take that one back. Looking at the bigger picture, it is in fact quite obvious.
For a great number of famous people including football players, NBA Stars and, pretty much, the whole continent of Asia, Forgiato has been continuously number one choice when it comes to selection of wheels. The company sells aftermarket wheels for different high-end luxury cars that are manufactured in Los Angeles, California. From the released teasing video, the newest models seem very similar to Monoleggera Sport wheels, yet we are not told anything else about them. Left with only a chance for speculations, we can simply observe that the new Forgiato wheels are remarkably indestructible.
You pulled a nice one there, Forgiato! There's no better way to show how much of a pounding your wheels can take than setting them against an angry supermodel… with a sledgehammer in her hands. You caused a lot of screaming behind the screens and a headache to Ferrari.
Watch the link bellow and be careful not to get a heart attack.
Source: ForgiatoTV YouTube Channel