Next-generation Audi R8 with 400-km-plus Range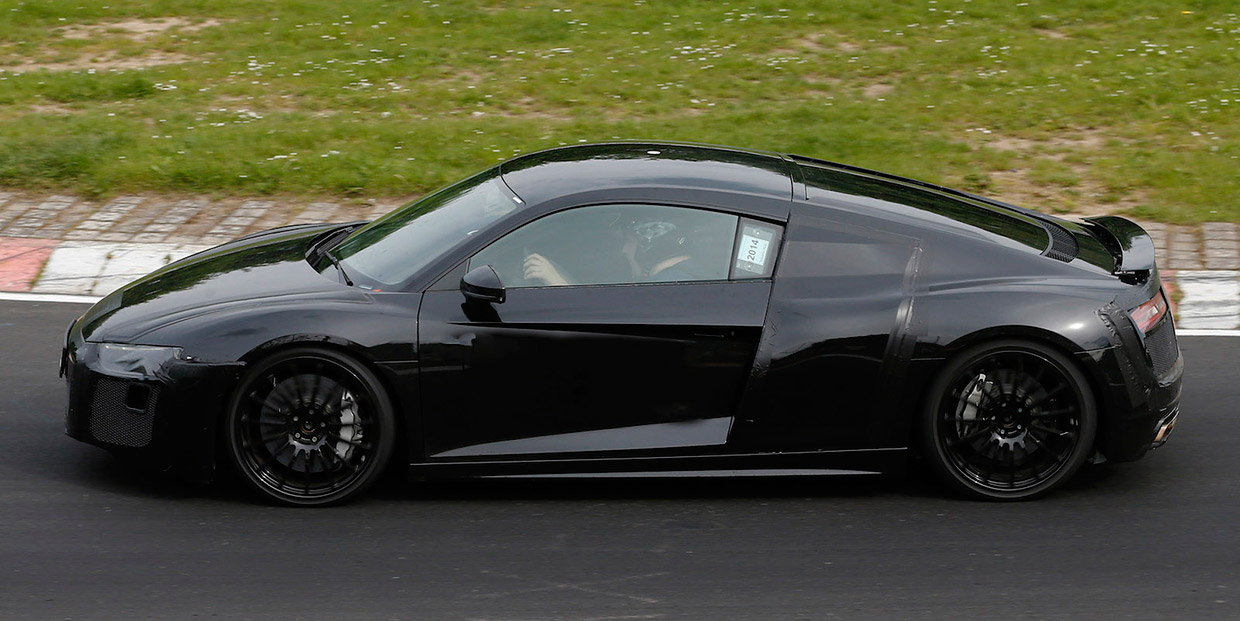 Audi has confirmed that the second generation Audi R8 will finally make its long-awaited debut at the 2015 Geneva Motor Show in March. The car is said to receive an all-electric transmission which promises a range from 400 km (248 miles) to 500 km on a single charge. Not bad at all taking into consideration the fact that the previous all-electric R8 e-tron range was 220km.
The mid-engine platform is shared with that of the Lamborghini Huracán. In order to reduce mass, it features an aluminum frame and carbon-fiber pats. There are rumors which point to a 5.2-liter V-10 naturally aspirated engine , able to produce around 600 horses. Audi is said to offer its naturally aspirated V-8 generating around 450 HP for the 2016 Audi R8 as well.
Additionally, the second-generation supercar won't get a manual transmission, because, as Audi board member for technical development Ulrich Hackenberg acknowledged: "double-clutch gearboxes are extremely sporty, and if you want to drive extremely sporty and fast, for the record of your personal lap time, you will need a double-clutch."
Prices and official performance figures are yet to be announced.
Source: CarAdvice