Next Generation Renault Espace with Premiere in Paris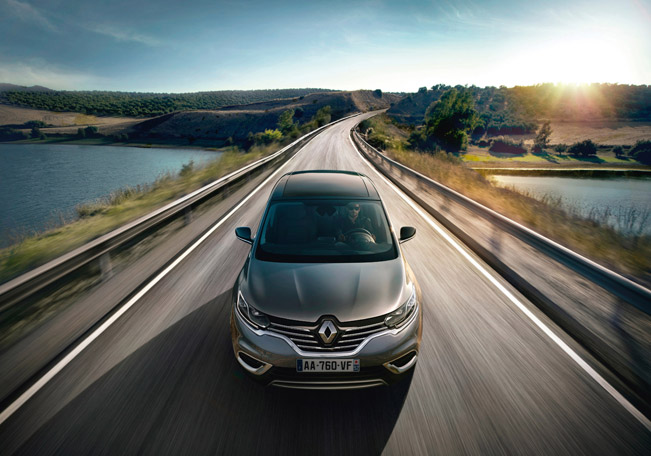 This year's Paris Motor Show is just around the corner and automotive brands are competing in showing us teasers, pictures and scarce information of what we are to see there. Such is the case with Renault, which will be taking the wraps off the new 2015 Espace model. The company has currently revealed three pictures of the soon-to-be-revealed crossover and gave us some details around it.
As we can see the large, elegant and innovative crossover has a strong design and seductive appeal. It is based largely upon the concept car that was revealed one year ago at the Frankfurt Motor Show. 2015 Renault Espace keeps the 30-year long tradition of the product live alive, by offering a brightly-lit, comfortable and modular interior.
Espace will also charm the public in Paris with its fluid lines and occupant-friendly cabin and floating centre console. Renault said that it will offer the model in five- and seven-seat version. Both variants will feature ingenious interior modularity and huge attention to detail with regard to new car's design.
The premiere of Espace will happen at company's press conference at 11.00am on Thursday, October 2nd, on the Renault stand at the Paris Motor Show. However, we will all be able to see the event and be "virtually" there. The internet public will be able to access the on-line unveiling at www.crossover.renault.com.
Source: Renault