Renault Avantime - 10th anniversary
Renault Avantime Grand Tourer Coupe celebrates its 10th anniversary in the UK. To mark the occasion a special meeting is being held for owners and enthusiasts next month.
The vehicle was super-luxurious back in 2002, when it hit the market. It was designed by Patrick le Quément. To commemorate the car's latest milestone, the Avantime Owners Club will drive their iconic cars to the Transport Museum in Coventry on April 7 to chat about the Renault design classic, share stories and admire plenty of pristine examples of the eye-catching models on display.
Renault Avantime combines comfort, style and performance wrapped in a distinctive, innovative, attention-grabbing body, with design project manager Thierry Metroz admitting at the time he "wanted someone walking around the car to be continually astonished".
It is one of a few concept cars produced by a volume manufacturer that has gone straight into production within a year of first being seen by the general public, and redefined luxury travel and passenger safety at the time.
The combination of performance and driving enjoyment, the luxury of interior space and comfort, heightened by the panoramic glass roof and four windows which could all be lowered at the touch of a button –advanced on-board technology and a powerful engine put Avantime at the top of the wish list of anyone seeking to stand out from the crowd, see and be seen, in style and in comfort.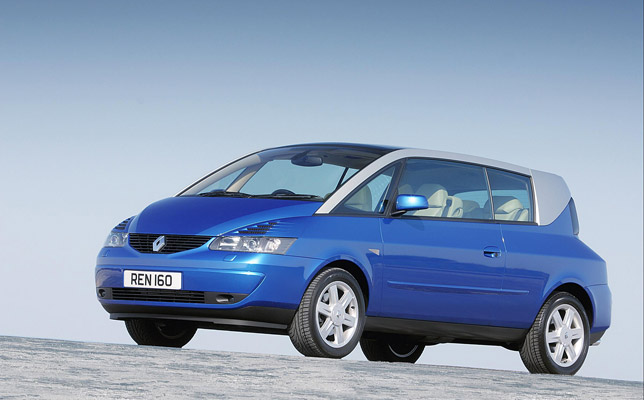 Avantime is powered by a powerful 3.0 liter 24-valve V6 with 210PS (155 kW) capable of doing 225 km/h (140mph). It is mated to a 6-speed manual gearbox.
Production only lasted 12 months due to Matra being unable to find a replacement model for Espace III production that was coming to a close leaving them with too much excess capacity. This has made Avantime, which was also available in a 2.0 Turbo in Dynamique guise and a 3.0 V6 automatic on the flagship Privilege version, something of a rarity on the roads and helped to build a cult following among current and past owners and enthusiasts of these iconic design classics.
The Avantime Owners Club 10th anniversary meeting takes place at the Coventry Motor Museum on Saturday, April 7 from 9am.
Source: Renault