Two NGTC Infiniti Q50 Race Cars Enter the BTCC in 2015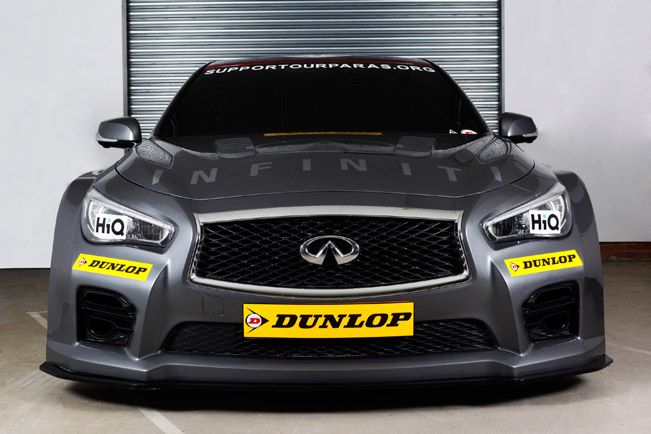 Infiniti and Support Our Paras Racing has just reveled the car and team which will compete in next season's Dunlop MSA British Touring Car Championship. The team will carry the name 'Infiniti Support Our Paras Racing' and will consist of a number of injured Paratroopers who will work on the cars to prepare them not only for race weekends, but also maintain their maximum efficiency throughout the hectic schedule of a BTCC season.
The introduction of the new team coincides with the amalgamation of the two main Parachute Regiment charities: Parachute Regiment Afghanistan Trust and Parachute Regiment Charity, which will merge and then operate under the new name 'Support Our Paras'. The director of the latter said that thanks to the employment of injured Paratroopers, they can eventually make a career out of this.
There will be two NGTC Infiniti Q50 race cars. Behind the wheel will sit Richard Hawken (Walton-on-Thames), who has won three championships at club level and tested for Speedworks in 2013; Derek Palmer Jnr (Lanark/Zurich). Both are extremely delighted to be making the step into Britain's biggest and most high-profile motorsport championship, which comprises of ten race meetings and 30 races.
The new team will ensure that the funds are raised for the benefit of injured Paras and their families. A sad fact is that the Parachute Regiment lost 26 soldiers during the campaign in Afghanistan and more than 130 were wounded. All profits generated by the Infiniti Support Our Paras Racing Team will go to the 'Support Our Paras' charity as a donation.
Source: Infiniti