Nissan GT-R NISMO GT3
Nissan has announced the GT3 version of GT-R. The new model meets all FIA GT3 regulations. It is produced by Nissan, NISMO and JR Motorsports (JRM), which have been jointly developing the car during 2011.
The car is powered by the same 3.8 liter twin-turbo V6 delivering 530PS (390 kW) and 612Nm (451 lb-ft) of torque. It is mated to a 6-speed semi-automatic transmission. The car weighs just 1300 kg (2 866 lbs).
The racing GT-R features everything that a professional driver needs – perfect aerodynamics consisting of new carbon fiber package; stripped interior; new racing suspension and a set of new rims and tires.
It is interesting that the car will actually hit the global market at "decent" price of 298 000 Euro (which is more than $383 000).
The car will appear alongside the GT1 Nissan GT-R that won the 2011 FIA GT1 World Championship. To celebrate the launch, JRM will simultaneously run the Nissan GT-R NISMO GT3 as an official Nissan Europe entry in the Dubai 24-hour race, where it will be driven by four Nissan Champions from 2011: Michael Krumm, Alex Buncombe, Tom Kimber-Smith and Franck Malliaux.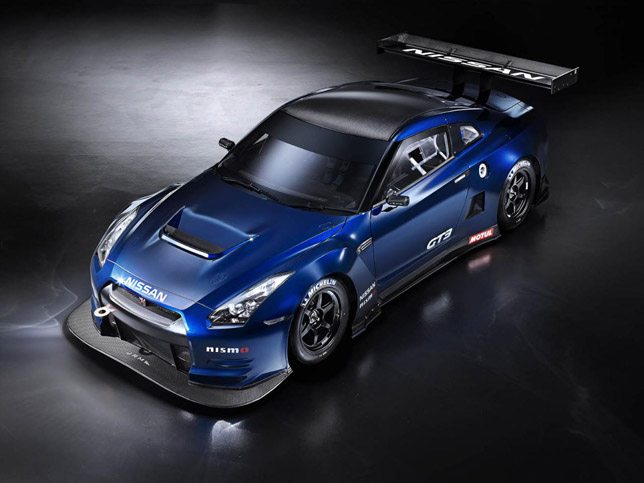 Source: Nissan