New World Record for the Nissan GT-R NISMO? [w/video]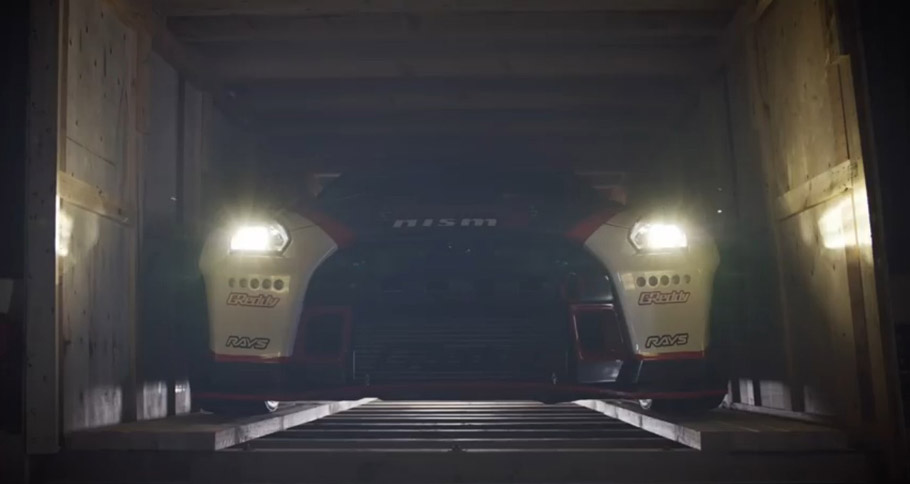 Nissan GT-R NISNMO has a mission and it is to come at you in full force! The Japanese company has just released a teaser video which suggests that the GT-R NISMO is about to make the unthinkable and set a brand new world record. The "anticipation got us glued to our screens" and we immediately watched the video, and I urge you to do the same.
There are not so many details released so far, but we are definitely looking forward to know more. Nissan also assured us that new facts are to come very soon. Another details that gives a hint about the world record, is that the video you can watch below was actually released at first by Nissan Middle East and this means that the record will be probably achieved there.
SEE ALSO: 2017 Nissan GT-R Breaks Cover at the New York Auto Show [w/videos] 
From the video we can also tell that the GT-R Nismo appears to look a little bit different. After all, it would be unthinkable to have a brand new GT-R and not to modify the GT-R NISMO.  What we can spot from the 16 seconds footage is the new shifter and the larger intercooler as well as the improved front.
2017 Nissan GT-R was unveiled in the end of March at the New York Auto Show. The most awaited car at the event caused a major excitement during its global reveal. Not only does the GT-R look better, but it also features more expressive interior as well as better driving performance characteristics. So we are looking forward to see what the NISMO variant would look like.
One thing we know for sure: it will feature a lot of carbon fiber and will develop far more than the previous-generation's 600 horsepower. Stay tuned for the next exclusive news by Nissan. We'll keep you posted.
Video Source: YouTube
Source: Nissan