O.CT Audi R8 4.2 V8
O.CT Tuning has introduced a reworked version of the R8 4.2i V8. The car boasts more power and better styling.
O.CT Tuning GmbH has installed a compressor kit to the 4.2 liter V8 with 434PS (319 kW) and 430Nm (317 lb-ft). The kit includes: the "Black Compressor" with CNC mastered aluminum holding system, tension pulley made by Good Year, custom made suction system, inner overflow-overpressure-system, crank case with vent system and a modified set of toothed belts.
Finally, there is an ECU re-map to make sure that everything is working perfectly and the result is superb – 565PS and 560Nm of torque. 0 to 100 km/h in 4.1 seconds and to 250 km/h in 24 seconds. Top speed – over 300 km/h.
O.CT Audi R8 4.2 V8 also received bigger brakes and carbon fiber hood.
Price list is not announced, yet.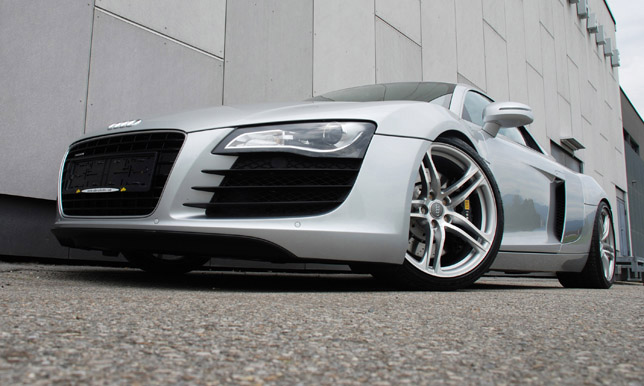 Source: OCT Tuning