OK-Chiptuning Porsche 911 GT2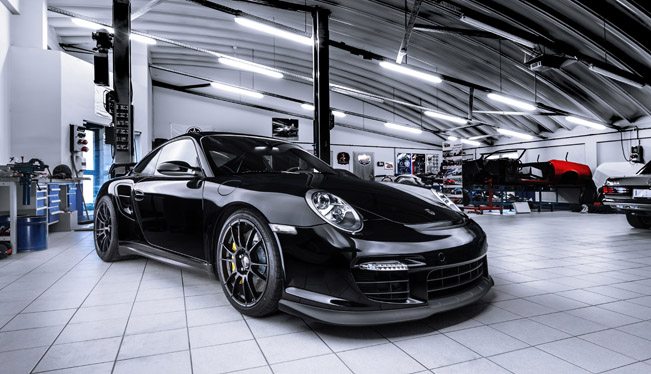 OK-Tuning has presented their performance package for the mighty Porsche 911 (997) GT2. The sports car comes with a lot of performance upgrades as well as engine boost.
Some of the performance parts are new carbon-ceramic brake system, a roll cage and an Akrapovic racing exhaust system including manifolds and sport catalysts. Last, but not least OK-Tuning fitted the tuned GT2 with modified GT2 RS intercoolers.
The interior boasts carbon and Alcantara trim, racing bucket seats and fire extinguisher.
The twin-turbo 3.6 liter twin-turbo flat-six is boosted to 680HP (500 kW) and 880Nm (652 lb-ft) of torque. This is an increase of 150HP and 200Nm over the standard model. 0-100 km/h in 3.3 seconds, 100-200 km/h takes 5.1 seconds and 100-300 km/h in 18 seconds.
Other highlights include OZ Ultraleggera HLT wheels fitted with Dunlop SP Sport Maxx tires and new LED taillights.
Pricing for OK Remapping starts from €3,500.
Source: OK-Chiptuning