One-off new Ferrari 458 MM Speciale won't be made anymore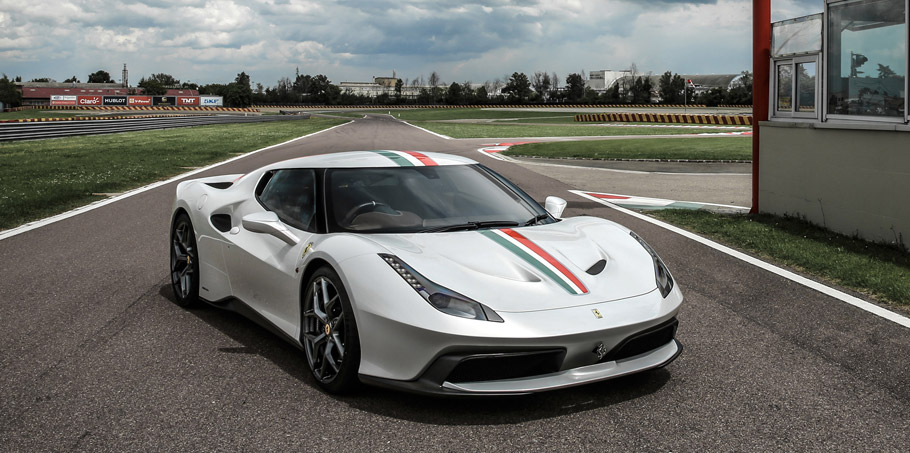 Ferrari 458 MM Speciale sounds like a very special car, doesn't it? And it is such. The exclusive (literally… it is one-off) model is Ferrari's latest creation, which was revealed during the car's first shakedown on the Fiorano circuit. It was driven by Ferrari's chief test driver Dario Benuzzi and the car's enthusiastic British owner.
The one-off car was designed in the Styling Centre, built on the chassis and running gear of the 458 Speciale, and beautified via several means. It was "dressed" in the likes of the owner, and therefore it had to feature extremely sporty lines and specified a 'visor' effect for the glasshouse. The latter was achieved via a black-painted A-pillar, which provides a link between the windscreen and side windows. In addition, this also results in lower the roofline and sleek swept-back C-pillar.
SEE ALSO: DMC Ferrari 488 GTB ORSO offers more power and charm than you could expect!
The 458 MM Speciale is finished in Bianco Italia. However, its entire livery is inspired by the Italian flag. Some of the exterior modifications here include bodywork made from aluminium and composite carbon-fibre bumpers at the front and rear. Other goody that most of the Ferrari 458s don't have is the side air scoop.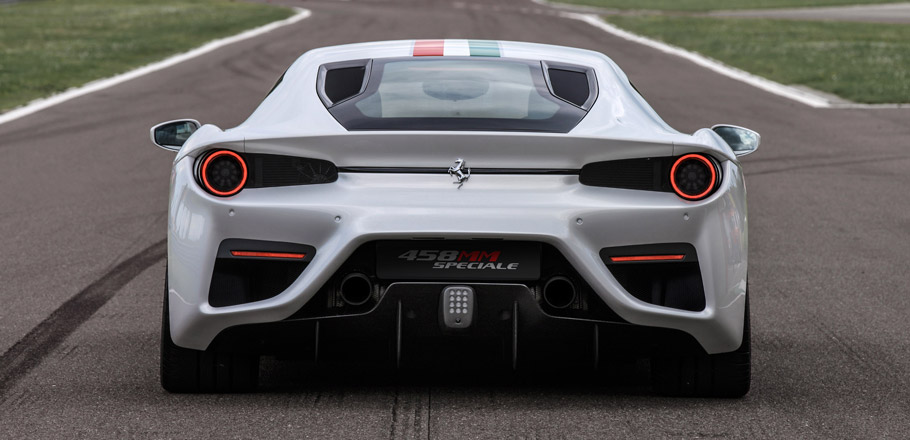 Furthermore, the side intakes were also devised to allow direct additional cooling of the engine bay. At the back, there is a new spoiler, which balances the downforce and completes the beltline that sweeps back along the side from the front wheelarch.
Specific wheels exclusive to this very unique car are a must! And the same counts for the modified front and rear light clusters. The interior was also improved and it is infused with Cioccolato leather upholstery with white stitching. At last but not least, the proud owner of this 458 MM Speciale will enjoy an audio system.
Ferrari 458 MM Speciale won't be made in other examples than this.
Source: Ferrari