Opel Adam R2 Concept Debuts At Geneva Motor Show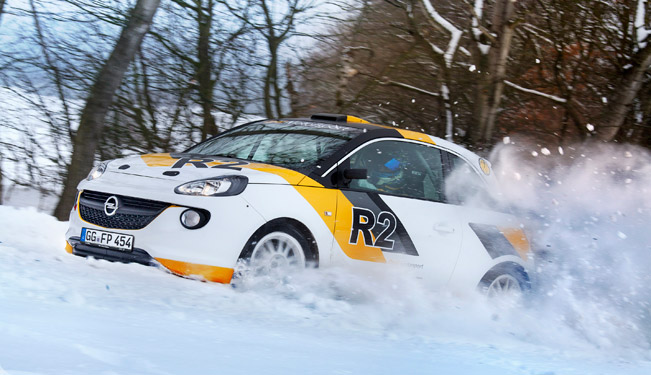 Opel Adam Cup added to the range of the brand's motorsport cars with its debut in November last year. However, at the Geneva Motor Show Opel will presents Adam R2 Concept, which is built on the Cup version and will undergo final development and homologation during 2013.
Opel Adam R2 aims to add a step further to the motorsport strategy by offering a top-class vehicle for international customer rallying. In addition, it will be also eligible for every national championship in Europe.
The R2 rally variant is equipped with special body components from the sporty Opel OPC product line: some of the attention-grabbing elements can be seen on the hood and tailgate, as well as under-ride guards - front and rear. They putt emphasis on the sporty format of the Adam. Its unique shell also harbors pure high-tech.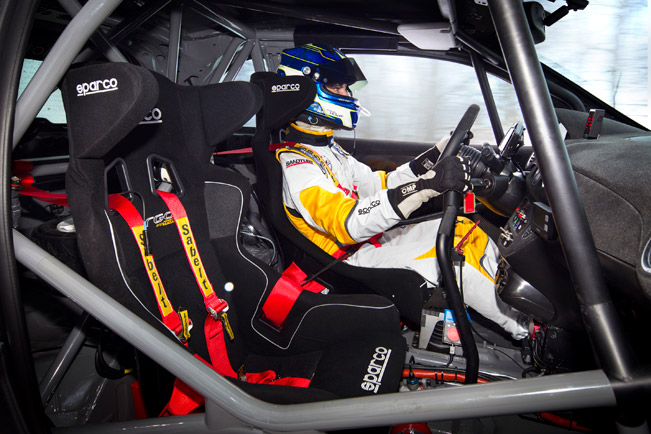 Under the hood is to be found the 1.6-liter ECOTEC 16V engine with variable camshaft phasing. It generates around 185 hp (136 kW) and has a maximum torque of 190 Nm (140 lb-ft) in its competitive configuration. Power is transmitted through a Sadev sequential five-speed gearbox and a limited-slip differential with a multi-disc lock.
Furthermore, the chassis set-up with asphalt and gravel settings, guarantees maximum traction and dynamic handling. On the other hand the braking system delivers perfect deceleration, because of its inherent hydraulic 'fly-off' handbrake, Brembo 4-piston front brake calipers and braking pressure regulation for the rear axle.
The R2 is a true competitive vehicle and since being such it includes a cabin that features all the necessary attributes and details: an integrated safety structure; SPARCO Competition racing seats compatible with the HANS driver safety system; a cockpit with an LCD gear indicator, control light and MONIT trip computer; a central control panel; a map reading light and an electric fire extinguisher.
Source: Opel