Opel's new engine - 1.6 CDTI with 136HP and 320Nm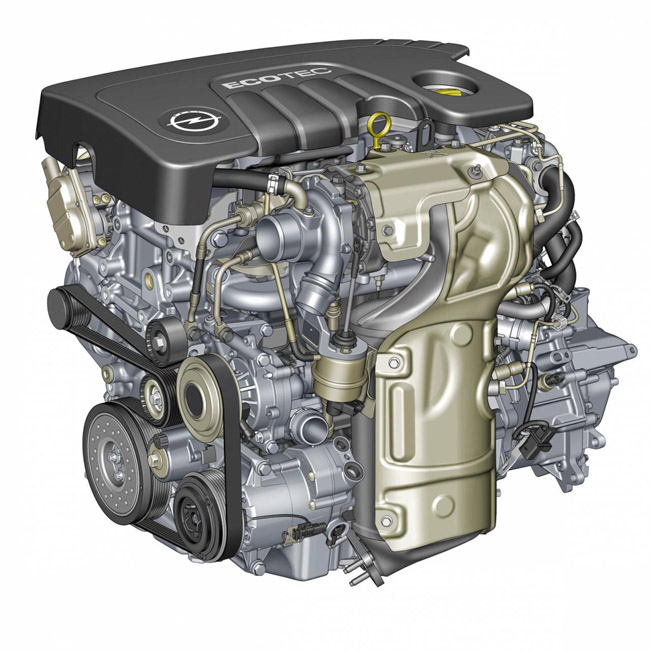 Opel has introduced a new four-cylinder, turbo-diesel engine. The 1.6-liter CDTI ECOTEC diesels will replace existing 1.7-liter engines. The 1.6 liter CDTI Ecotec boasts nice performance and super-low fuel consumption.
It features closed-loop combustion control and an aluminum block. This is the first diesel from Opel to comply with future EURO 6 emissions requirements. It will be also available in a variety of power outputs across several carlines.
The all-new 1.6 CDTI also boasts class-leading attenuation of noise, vibration and harshness, high power/torque density and low fuel consumption. It has 136HP (100 kW) and 320Nm (237 lb-ft). The fuel consumption is reduced up to 10% compared with similarly powerful 2.0-liter diesels.
Beginning in spring, the 1.6 CDTI ECOTEC will be manufactured at the same "flex plant" as the new 1.6-liter gasoline engine, in Szentgotthard in Hungary.
"The comprehensive renewal of our powertrain portfolio continues at wide-open throttle," commented Dr. Thomas Sedran, Deputy Chairman of the Opel Management Board.
"Our new 1.6-liter diesel will set benchmarks for refinement, performance and environmental compatibility. By the end of this year we will have launched three all-new generations of gasoline and diesel engines, as part of our roll-out of 23 new models and 13 new powertrains by 2016." , he finished.
Source: Opel