Overfinch Shows Refined 2014 Range Rover Evoque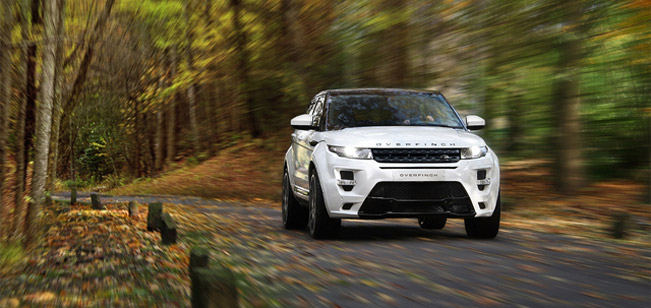 Exclusivity comes in all shapes and forms, sizes, colors or mediums. In this case the exclusive Evoque model has been made even more exclusive thanks to some additional touches by the specialists at Overfinch.
Being on of the most beautiful cars globally, the new Range Rover is equipped with 9-speed automatic transmission which improves fuel economy by 10%. In addition, it features Stop/Start technology that helps reduce CO2 emissions by nearly 10%. The added torque vectoring on the other hand offers enhanced grip and reduced understeer.
Other highlights in the 2014 Evoque model include Active Driveline which seamlessly switches to 2WD drive when 4x4 is not needed. This of course also serves in terms of improving fuel efficiency. Next, the Park Assist option is fitted with Parking Exit and Perpendicular Park, with the ability to automatically steer the vehicle in to place, while the InControl option connects remotely to the vehicle.
Overfinch has made this exclusive model into even more impressing one by adding some special features. The brand added a kit called Overfinch Evoque Bodystyling that comprises of complete front and rear bumper assembly, machined aluminium exhaust tips with Overfinch engraving, contrast grille and side vents, black tailgate and sill molding finishers and colour coded wheel arch mouldings.
What is more, the aristocratic stance of the vehicle is further strengthened by the 22" Harrier Wheels which include a diamond turned face and detailing. Next, an Overfinch Lettering finished in Black with a Titanium Silver outline is also present as well as the Overfinch Rotary Gear Selector in Grand Black Lacquer finish. At last, the enhancements throughout the interior were rounded-off by the Luxury Overfinch Carpet Mats with metallic Overfinch nameplate.
Source: Overfinch