2014 Range Rover Evoque With New Nine-Speed Automatic Transmission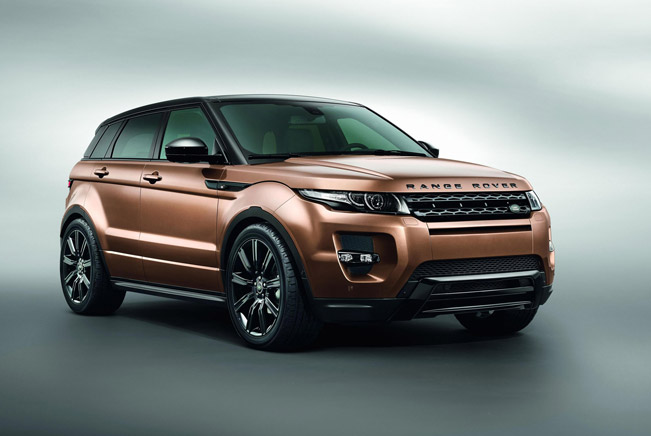 2014 Range Rover Evoque is now even more attractive because it will be equipped with a host of new technologies, including a new 9-speed automatic transmission, new driveline technologies, seven new driver assistance features and more details in the design of the interior and exterior.
The ZF-9HP automatic transmission debuted this year at the Geneva Motor Show and it is among the world's first 9-speed units fitted to a passenger car. It not only has an ultra-fast response time, but is also equipped with adaptive shift programme which quickly matches the driving style. Moreover, the new transmission delivers enhanced fuel economy, reduced emissions, improved performance and much greater comfort.
The driver assistance features included in the Evoque are feature Park Exit, Perpendicular Park, Closing Vehicle Sensing and Reverse Traffic Detection, Lane Departure Warning, Traffic Sign Recognition and Wade Sensing. As an option, customers can choose Land Rover InControlTM connected car system.
The latter incorporates two new features – InControlTM Remote and InControlTM Secure. The first one allows owners to trigger an SOS Emergency Call which automatically informs the emergency services of the vehicle's position. The second feature tracks the vehicle in the event of a theft utilizing advance tracking technology.
Another option is the Active Driveline, which is an 'on demand' four-wheel drive system that is capable of improving the agility as well as the fuel efficiency of the car. It does that by operating in front-wheel drive only during steady-state driving at speeds above 22 mph. This new feature also includes Active Torque Biasing with electronic-Diff (e-Diff) technology. It distributes torque between the rear wheels, thus maximizing the traction and stability.
What also enhances the agility and safety through the redirection of the torque between the four wheels is the Torque Vectoring by Braking feature. It will be also available as an option.
Furthermore, the design of the interior and exterior of this Land Rover model was also improved. There are detail changes, new colour options, four new alloy wheel styles, new style of Land Rover badge on the grille, wheel centres and tailgate.
2014 Range Rover Evoque will be equipped with economical and light weight four-cylinder engines: 2.2 diesel 150 hp (110 kW), 2.2 diesel 190 hp (140 kW) and 2.0 Petrol 240 hp (176 kW). The combined fuel consumption is estimated up to 57.6 mpg, while the CO2 emissions begin from 129 g/km.
Source: Range Rover