Pagani Reveals One-Off Zonda 760RSJX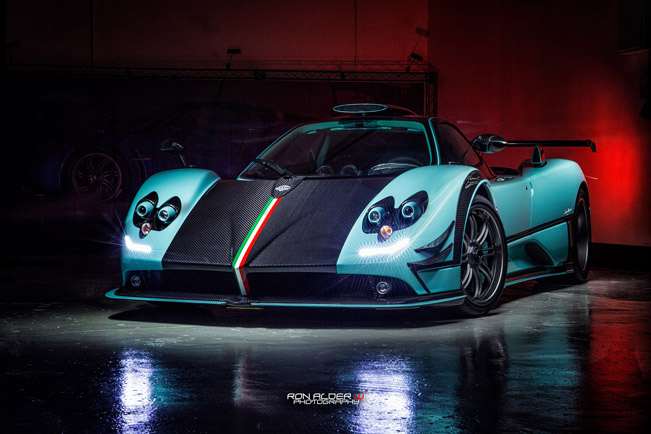 Pagani Zonda is not only still alive but it obviously prospers in China. In particularly - in Hong Kong. The absolutely one-off 760RSJX model has just been revealed through the facebook site or the photographer Ron Alder W Photography. Previously dubbed as Pagani 760X, this new and extreme sportscar was specifically made for a customer living in the megapolice. The car is based on the 760 series, which means that it is powered by the mighty V12 7.3-liter engine.
The output of the unit is estimated at 760 horsepower (559 kW) and 1,000Nm (737 lb-ft) of torque. The engine is mated to an XTRAC 7-speed sequential transmission. Acceleration is staggering: 3.3 seconds for the sprint from 0 to 100 km/h. The top speed is of 370 km/h (230 mph).
This car is unique due to the one-of-a-kind paint finish it has called "pastel green". Of course, the same design and color theme is applied inside where there have been implemented an extensive use of carbon fiber. The same hue is used for the brake calipers.
We have mentioned carbon fiber but we forgot to mention (if you haven't seen it yet) that it has been also used in large amount through out the exterior.  Just take a look at the front end, the reat and the spoiler above the rear diffuser.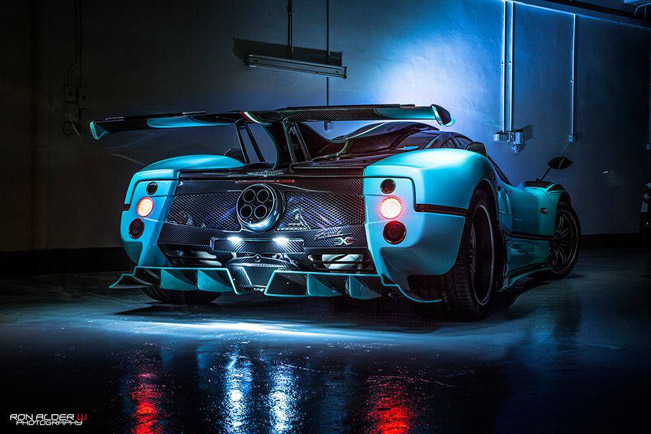 Source: Pagani via Ron Alder W Photography Official Facebook Page