Peugeot iOn "Zero Emissions" concept
The Peugeot brand is one of the pioneers in the manufacturing of electric vehicles and the newly developed iOn is further proof. With launch date scheduled for the end of the 2010, the new Peugeot iOn "Zero Emissions" is set to provide an efficient response to the challenges of urban mobility and respect for the environment. The new electric concept car operating range is around 130 km which is more than enough for perfect use in an urban environment.
The Peugeot iOn electric concept car is developed in cooperation with Mitsubishi Motor Corporation (MMC) and it will be presented to the world for the 1st time at the forthcoming Frankfurt Motor Show.
Supported by this history, the Lion brand intends to be among the first to launch an all-electric vehicle in Europe.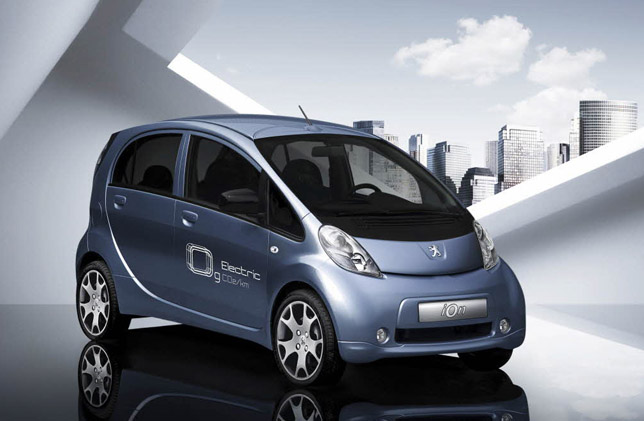 The all-electric iOn is a four doors/four seats car with a length of 3.48 m and a turning circle of 4.50 m, which offers reliable levels of performance:
max speed - 130 km/h
max power output - 47 kW (64 bhp)
torque - 180 Nm.
The lithium-ion car batteries are rechargeable in six hours using a conventional 220 V socket or recharged to 80% capacity within thirty minutes, thanks to its fast charging system.
These specifications allow this "zero-emission" city car to offer a good level of versatility, comparable in performance and comfort to a small conventional combustion engine vehicle.
Onboard, the iOn vehicle will include some innovative services like the "localized communication unit", which not  only authorises the emergency call system but also authorises data transfer, battery status, distance covered, distance to travel before maintenance, etc.
Peugeot iOn electric vehicle concept represents one of the key factors of the Brand's strategy to reduce the environmental footprint and dependence on fossil fuels.