2014 Peugeot 108 Release Date Announced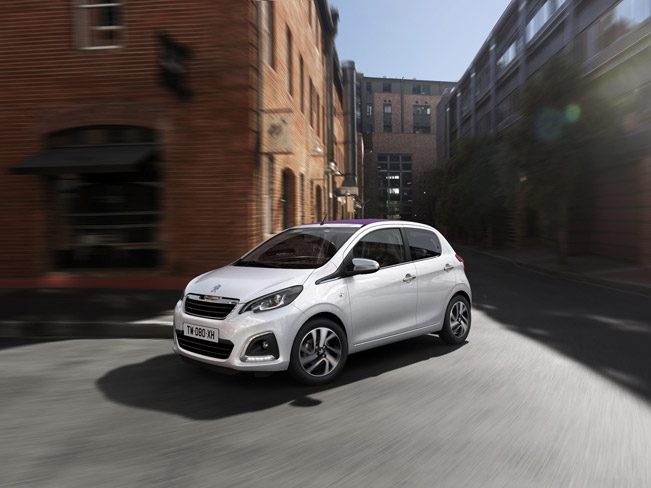 2014 Peugeot 108 was introduced in February and now is ready to go on sale, starting 1st of July. It has an assertive exterior styling, playful character and the choice of a top. Yes, this means that the 108 will be also offered in cabrio variant, which has an electric fabric roof. Inside, the occupants will enjoy a contemporary and connectivity-oriented interior, plus a huge range of equipment. The car's 'nose' is dominated by the redesigned "floating grille", which is flanked by advanced bi-focal projector lamp headlights.
From bumper to bumper, the new 108 is measured at 3,470 mm. This means that it is 40 mm longer than its predecessor – the Peugeot 107. Nevertheless, the overall width remains the same (1,630 mm), while the maximum roof height is 10mm lower (1,460 mm).
At the rear we see the "lion claw" and the lightweight all-glass hatch. A sporty roof spoiler is standard and houses the high-level brake light. This design feature helps improve car's aerodynamic performance. 108 is available in three and five-door body styles.
Inside, the interior features high-end materials, 7-inch touch-screen, vibrant mix of a black upper dash, contrasting with gloss black, white, aikinite (bronze) and body colour elements. A multi-function steering wheel is standard on all but the Access trim. Integrated headrests remain a feature of the two front seats, while driver's seat is now height-adjustable on and on three-door models both front seats gain a memory function.
The engine range features the 1.0 liter e-VTi – 68 hp (51 kW) coupled with the 5-speed manual gearbox or an automatic one upon request, as well as the 1.2 liter PureTech VTi with 82 hp (61 kW).
Source: Peugeot