Porsche 911 GT3 RS Limited Edition
Porsche will introduce a limited edition of 911 GT3 RS. There are not full details, but the new car will have bigger engine and more extreme suspension.
Porsche 911 GT3 RS Limited Edition will be powered by 4.0 liter flat-six with 500HP, which is 50HP more than the current version. It will be lighter and there are rumors, that it will feature a double-clutch gearbox, which is not bad, at all. As we know, Porsche is the first automaker, who managed to create a car, which is faster from 0 to 100 km/h with automatic gearbox, instead of manual.
911 GT3 RS Limited Edition is expected to have bigger brakes and some aerodynamic modifications.Stay tuned for more information about the new beast.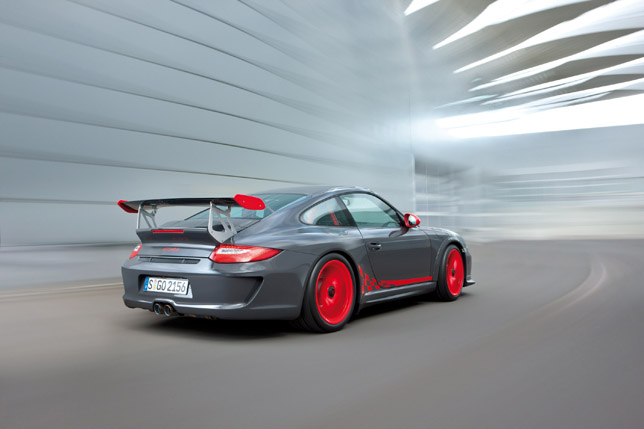 source: Autoblog