Porsche 991 Targa Tributes Original [TEASER]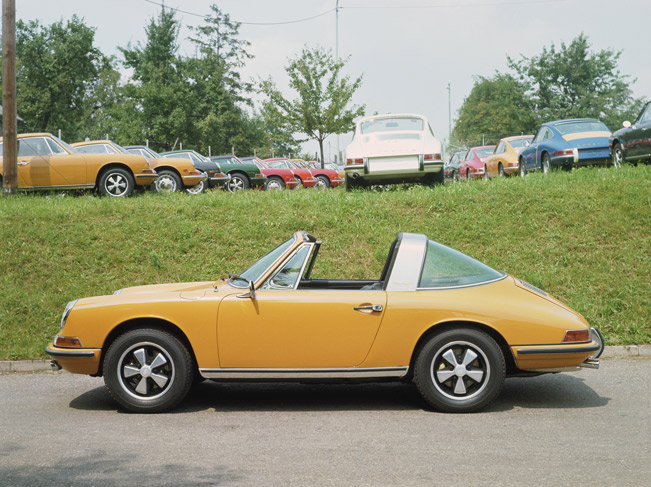 What you see above is the original Porsche 911 Targa from 1965. The new one that's coming out any moment now, is supposed to pay an homage to it. Porsche are still silent about how exactly the 991 Targa is going to look like so our guess is as good as yours. Having the signature movable center roof section and wrap-around rear windows is a certainty. An image claiming to be the real deal is floating around the internet, but we'll let you fish it out.
The officials are simply saying: "hey, come and watch the official reveal at the NAIAS in Detroit.
Detroit is where Porsche will also put the Cayenne Platinum Edition and Cayenne Diesel Platinum Edition on a show stand for the first time: basically the Cayennes you know with an extra bit of spice such as exterior touches and interior two-tone color schemes. The Macan S and Macan Turbo will also be there, should you be interested.
But let's face it, all eyes will be on the rarity that is the 911 Targa. Can they really go wrong with it?
Source: Porsche