Porsche 981 Boxster S By Vorsteiner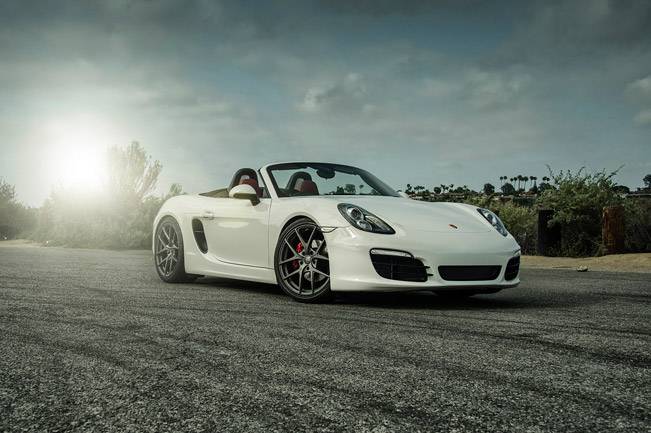 Vorsteiner Porsche Boxter S is a very beautiful car which is an example of minimalism not only in design and proportions but also in tuning approach. Vorsteiner specialists have added only different wheels and tyres to the car, but it looks better than ever. They have chosen a Textured Gunmetal finish for theirs Flow Forged V-FF 101 Wheels. This color makes the perfect contrast to car's white dress and at the same time complements other black exterior elements.
The wheels come in the size of 20 x 8.5" at the front and 20 x 10" at the rear. They are fitted with low profile Yokohama S. Drive tyres in the dimensions of 245/35/20 and 275/35/20 for the front and rear, respectively. This sets off the Boxster's lines perfectly and shows how a small change can make a big difference.
The smallest car in Porsche's range is equipped with a powerful 3.4 liter flat-six naturally aspirated engine. Thanks to it, it delivers great performance: 315 horsepower (232 kW) and 360Nm (265 lb-ft) of torque. The unit is coupled with as six-speed manual gearbox that sends the power to the rear wheels. Boxter's acceleration time from 0 to 100 km/h is estimated at 5.1 seconds and a top speed at 280 km/h (174 mph).
Soruce: Vorsteiner