Vorsteiner Releases GT4-V Aero Kit for Porsche Cayman & Boxster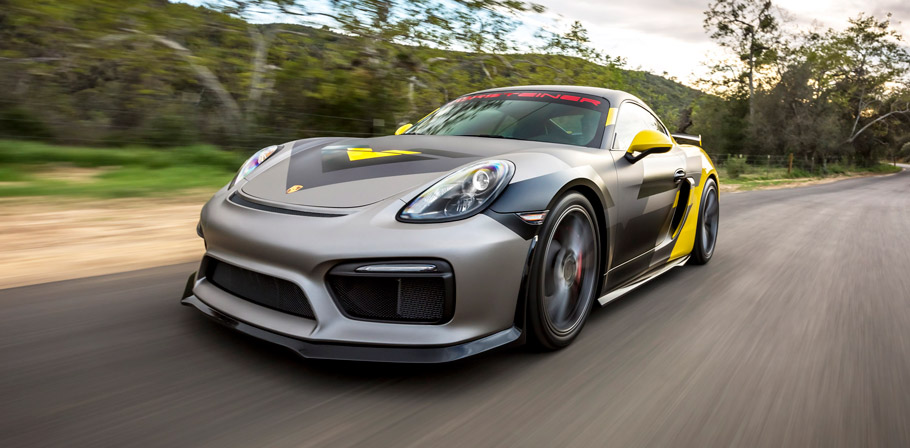 Meet Vorsteiner's Porsche GT4! We have featured abundant gallery below, which shows exclusive photos of the project and plenty of images. The tuned vehicle below is actually the newest 981 Porsche Cayman GT4, which has been fitted with the GT4-V carbon fiber program that was specifically created for it… Well, and for the Boxster, after Porsche announced and released the changes regarding those models.
Speaking of the update, the current tuning program does not concern the engine or its output in some way. It is only cosmetic, which aids the aerodynamics. Back in March last year we understood that the (current for now) Boxster and Cayman GTS range will be powered by a 3.4 liter flat-six engine. The unit produces 330hp (243 kW) for the Boxster and 340 (250 kW) for the Cayman. The torque is 370Nm (273 lb-ft) and 380Nm (280 lb-ft), respectively. In addition, both cars got the Chrono package as a standard.
SEE ALSO: Porsche Cayman GT4 WIll Be Unveiled At Los Angeles Motor Show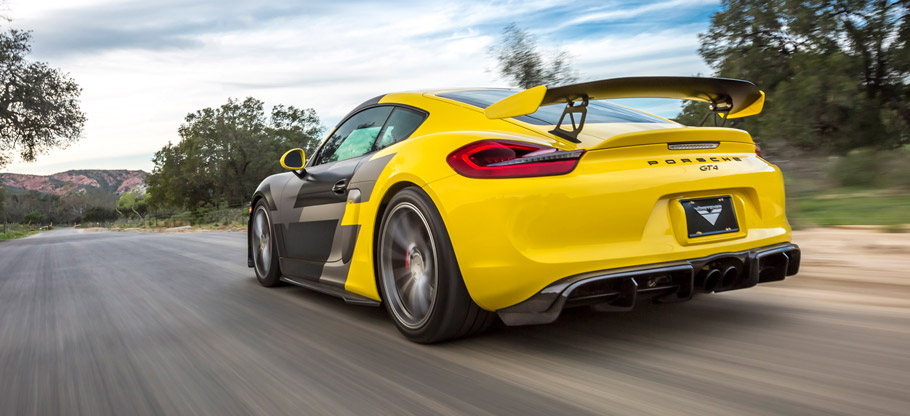 With these outputs the cars are capable to accelerate from 0 to 100 km/h in 4.7 seconds for the Boxster, and 4.6 seconds for the Cayman, while their top speeds are of 281 km/h (175 mph) and 285 km/h (177 mph), respectively. After the aero program we do expect the acceleration times to be even faster, although we didn't receive any confirmation for that from Vorsteiner.
Speaking of the aero program, called GT4-V, it comprises from a front spoiler, side blades and rear diffuser. Pushing the boundaries of art and technology, Vorsteiner continues to impress with exclusive projects like this. By the way, the material the tuner uses in its creations is in-house made and it is autoclaved pre-impregnated carbon fiber. Vorsteiner promises that this lightweight material actually delivers superior stiffness, aerospace strength and durability compared to traditional hand laid carbon fiber composites.
Source: Vorsteiner