Porsche Celebrates Fifty Years Of The Iconic 911 Model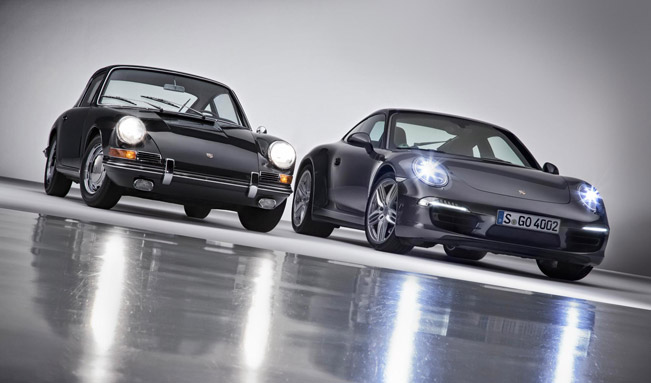 The iconic Porsche 911 is celebrating 50 years being at the heart of the automotive industry as one of the most desirable cars. The model has served as an inspiration to car enthusiasts around the world since its debut as the 901 at the IAA International Automotive Show in Frankfurt, back in September 1963.
Furthermore, the emblematic 911 is considered as the central point of reference for all other Porsche series. This basically means that every Porsche is the most sporting automobile in its category, and each one carries a piece of the 911 philosophy.
Now, since 1963 over 820 000 Porsche 911's have been built since 1963. Through these fifty years, seven generations have been created from this model. An example from each one of them will be present at the 2013 Festival of Speed.
What is more, thanks to the support of the Porsche Museum in Stuttgart, and private collectors and enthusiasts, a number of significant editions of the 911 are set to be in action at the Goodwood. Further examples of significant Porsche competition cars including the 356, 908, 917 and 962 are also anticipated.
Another interesting fact, with which the brand is to celebrate the anniversary, is that the 1967 model 911 is going to be sent to Goodwood as part of a world tour. This particular model will it visit Pebble Beach, California, as well as China, France, and Australia.
In addition to all this, the Porsche Museum will be marking the "50 years of the Porsche 911" with a special exhibition from 4 June to 29 September. Morover, even Goodwood is honouring the versatile sports cars with a bespoke 911-inspired sculpture that promises to be a highly distinctive "art installation".
Source: Porsche