Prior Design 2012 BMW 6-Series Coupe
Prior Design has revealed a special styling package for the 2012 BMW 6er Coupe (F12).
The exterior upgrades includes a new front bumper with large air intakes, LED lights and carbon fiber lip spoiler. There is also a new front hood and the grille kidneys are painted in black. The package also includes new side skirts and rear bumper with black areas around the exhaust tips. Prior design has also added a small air diffuser.
Prior Design 2012 BMW 6er Coupe stands on huge rims finished in matte black to complete the brutal exterior vision.
There are no words about the pricing or Performance packages.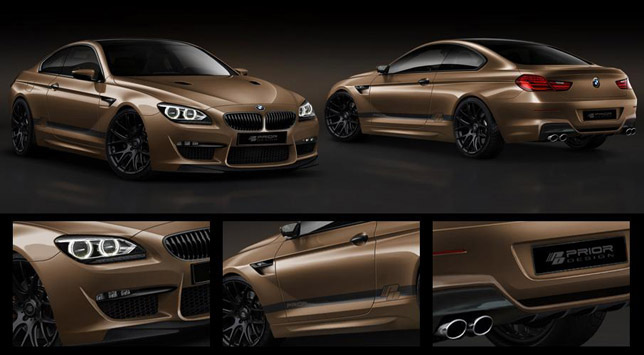 Source: Prior Design