Prior PD-R Aerodynamic Kit
Prior, the company that indulges in manufacturing perfect-fit aerodynamic kits for luxury performance cars and such, have a new offering – The Prior PD-R kit for the BMW 5 series (F10).
The company takes great interest in subtle elegance and this product is here to reinforce their stance. We have sleek sideskirts compatible with all F10 BMW's, a sporty front bumper and a specially designed diffuser at the back. The latter two wont go on the M models but on any other specs they fit perfectly. The kit also includes all the nuts and bolts needed to seal the deal. Export only.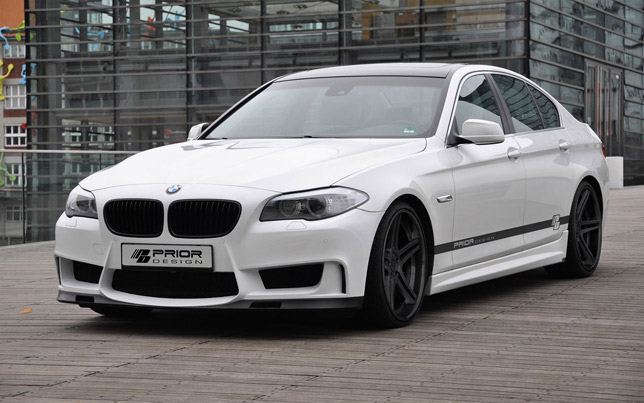 Source: Prior Design