Pure Style: D2Forged Cadillac CTS-V FMS-11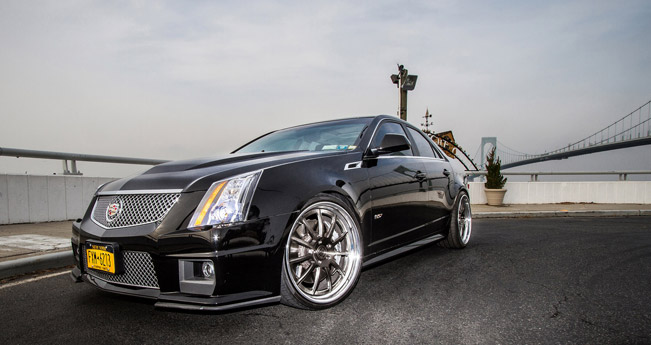 D2Forged Cadillac CTS-V FMS-11 is a truly unique family car. Simply very few other cars in the same class can show the same style and luxury as this one. And even more, the Cadillac has new one-of-a-kind set of shoes, thanks to the work of the specialists from D2Forged Wheels.
The road presence of the vehicle is now greater than ever, because of its new forged FMS-11 Wheels, which break any boundaries that can be imagined. Here we see a multispoke setup in sizes 21×9.5 and 21×11 for the front and the rear respectively, step lips, tinted brushed wheel face, hi-polished step lips.
This undoubtedly will bring more pleasure to the driver and occupants, while enjoying the ride. Cadillac CTS-V draws its power by the 6.2 liter supercharged V8, which can generate up to 564 ho (415kW) and 747Nm (551 lb-ft). This means that it easily accelerates from 0 to 100 km/h for only 4.0 seconds on its way to the top speed of 250 km/h (155 mph).
Source: D2Forged Wheels