RDX Volkswagen Golf VII - Exterior Upgrades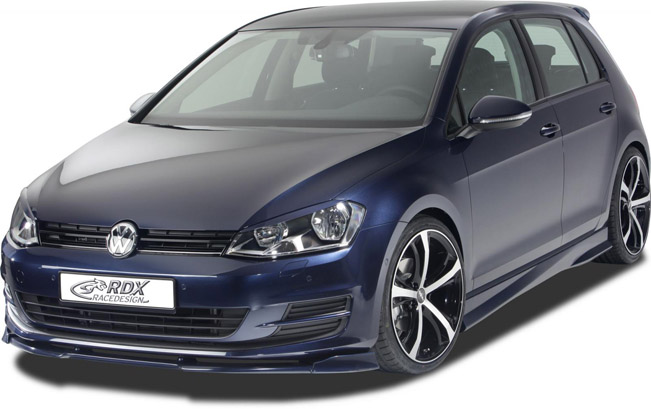 RDX has announced their tuning program for the new Volkswagen Golf VII. The latest generation of the hatchback has received only exterior upgrades bringing better individuality.
The 7th generation of the Golf will get complete aerodynamics package from RDX tuning. The aftermarket specialists offer a good variety of quality products fitting perfectly to the car without ruining the aerodynamics.
RDX can fit Golf VII with two different front spoilers, a set of eyebrows, restyled side skirts, a new roof spoiler and two rear aprons. All parts are made from high quality materials and the two front spoilers and the rear one are manufactured from polyurethane plastics. This guarantees good durability and easy to paint surface.
Nothing is mentioned about the prices.
Source: RDX