2015 Volkswagen Golf Specified for US To Debut In New York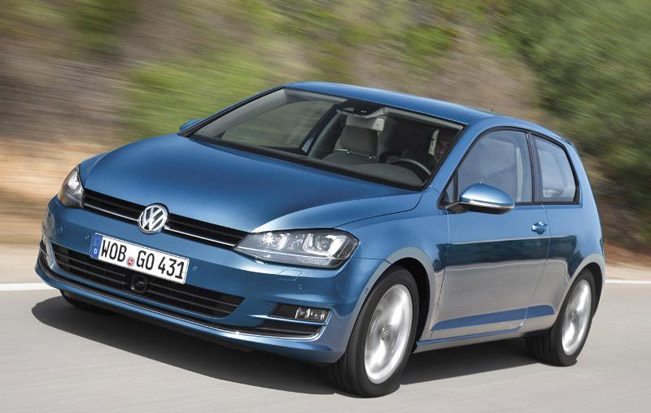 2015 Volkswagen Golf specified especially for the US market is going to make its first world appearance at this year's New York International Auto Show. The model promises to deliver roomy interior, exceptional visual stance, less weight, better fuel efficiency, and more safety features.
As a matter of fact this is the seventh-generation Golf and in it is included for the first time new MQB components matrix. In addition, this emblematic Volkswagen model will offer new safety features-such as collision avoidance and lane departure systems-as well as new engines and infotainment options.
But this isn't the only model which will debut in New York. The brand is revealing to the North American market all three of the Golf versions that will go on sale next year: the entry-level TSI model; the thrifty TDI Clean Diesel; and the sporty GTI.
To be more precise, the TSI and GTI utilize new versions of the EA888 turbocharged and direct-injected four-cylinder unit, while the TDI gets the new EA288 diesel engine. 2015 Volkswagen Golf will go on sale in the first half of 2014 and will be built at Volkswagen's Puebla factory in Mexico.
Source: Volkswagen