Renault Duster tuned by DC Design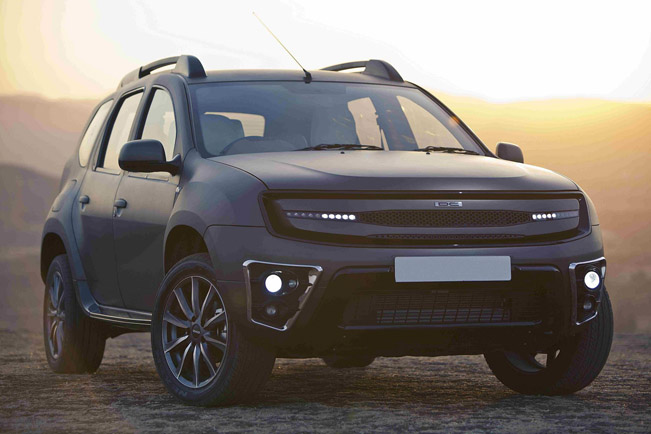 DC Design has announced their tuning package for Renault's compact SUV – Duster. Although, we know that the model is more famous with Dacia badge, actually the original is by Renault. The complete transformation costs just €4,940, which is very important, because Renault Duster is probably the cheapest compact SUV on the market.
The tuning package includes both interior and exterior upgrades.
The exterior boasts new LED headlights, new front bumper with fog lights, polished side steps, a complete matte black paint and special DC alloy wheels fitted with low-profile tires.
The interior features artificial leather, wood elements and complete multimedia infotainment system with screens all-over the place. The center console has been extended to the rear seats which has basically transformed the vehicle into a four-seater.
Source: DC Design via Idianautosblog